Digital transformation is about people & processes–not tech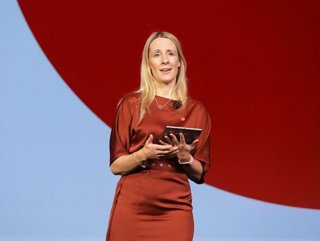 Ash Finnegan, Digital Transformation Officer at Conga, reveals that most organisations attempting digital transformations are missing the point entirely
Ash Finnegan is currently digital transformation officer at Conga, which provides end-to-end solutions to help organisations transform their revenue operations (RevOps) and navigate business complexity. In her role, she works directly with customers and partners to execute these programmes in-house.
Drawing upon her 20-year-strong experience as a digital transformation consultant, she has spearheaded the development of a unique framework that empowers organisations to understand the revenue operations' landscape and successfully tackle their transformation journeys. This assessment ensures organisations implement technology at a pace that they are ready for, only incorporating solutions that drive real business outcomes.
"This is an industry-leading framework, and it is now utilised by Conga's entire frontline, partner network and global customer base, including 11,000 organisations, such as Accenture, PWC and Adobe," she says.
Digital transformation maturity landscape for procurement
Finnegan says: "The day-to-day supply of goods and services has become increasingly challenging over the past few years. The emergence of new risks and increasing market pressures – such as global supply chain shortages, price increases and inflation – have meant that procurement teams have had to accelerate their digital transformation initiatives to cope. Digital change programmes have become a necessity to overcome the challenges of cost control, supplier relation securitisation and supply chain traceability.
According to PWC's recent Global Digital Procurement Survey 2022, digital transformation is now considered a top business priority. In fact, 77% of companies are now equipped with source-to-pay digital solutions, while 50% of procurement leaders believe digital transformation will be a major focus for the next few years.
Though digital transformation in procurement offers many benefits such as cost control, supply chain traceability, and risk mitigation, that doesn't mean it's easy to implement a company-wide strategy – only 36% are successful.
"While recent events may have accelerated companies' digital evolution or change programmes," says Finnegan, "it's still very much in its infancy. There are plenty of lessons to be learnt, particularly when leaders are looking to harness as much data as possible to make far more accurate strategic decisions for their organisation.
"Looking ahead, procurement departments will be setting ambitious digitalisation targets for next year. Teams will be looking to maximise their operational efficiency and will need to ensure that they are making the right digital investments for long-term gains."
Challenges for successful digital transformation
Finnegan says: "Too many leaders are focused on the 'hype' around digital transformation, prioritising technology over strategy, simply picking the latest digital solution and implementing at speed, in an attempt to keep up with their competitors – with no real idea of how this will improve their operations or services. This presents a great risk to their business and any future DX initiatives.
"As the pandemic has proven, most transformation projects are extremely complex and tend to be rushed. There are so many teams, processes and systems involved – many of which are siloed or disconnected, resulting in serious operational complexity, inefficiencies, and data leakage."
Organisations have to get their data in order before committing to a transformation programme. All systems, data and processes need to be aligned, and leaders need to ensure all workflows are fully optimised before implementing a solution – especially if hoping to use a specific new tool to make major strategic decisions for, or changes to, their organisation.
Putting people at heart of transformation crucial
Digital change programmes fail when organisations treat them as 'technology change' projects, rather than 'people change' projects.
Effective digital procurement transformation is all about the connections between people, processes and technology. Most falter due to lack of employee and departmental preparedness amid poor communication.
"Change is often made without considering the teams involved and how it will affect their job role," says Finnegan. "Leaders need to consult and reassure teams that technology is, in fact, their ally and explain how a particular digital solution will help them in their roles."
It's often best practice to discuss change programmes across departments prior to implementation – leaders may be unaware of current processes or inefficiencies, while employees can offer valuable insight into how communication and data-sharing could be improved across teams."
Importance of company culture and employee buy-in
Putting people first matters. True digital transformation involves rethinking the connection between people, processes and data, establishing a pathway that connects them all together. Moving forward, leaders need to consider their employees when establishing their integration plan and approach it in a phased manner.
"They need to ensure that all their employees understand what they're trying to achieve," says Finnegan, "but, most importantly, they need to get their buy-in and ensure that they're on board well before implementation. Company culture is critical to the success of any digital transformation programme.
"Technology exists to make their lives easier; employees shouldn't feel like their jobs are at risk, or that they are not performing well. Leaders should prioritise re-skilling employees, and clearly defining job roles. Employees need to see digital transformation as an opportunity rather than a challenge to be overcome."
How to track the value of digital transformation
It's difficult to accurately measure the value of digital transformation in procurement, since it is a continuous journey. There will always be a new way of working – a new technology or tool – or ways of doing business. Leaders need to be smart and match digital solutions to real strategies that improve procurement performance.
Finnegan says: "Organisations should ideally focus on identifying existing operational issues and reviewing legacy systems before making any serious investments.
"By streamlining their operational models, companies will have far greater insight into data streams and into problems that need to be rectified. They will be able to establish the next stage of their procurement digital transformation journey, but there needs to be measurable impact. Given budget constraints, it's important that leaders only purchase solutions or services that they can utilise, and that will improve their operational performance.
"The real value here is when procurement teams can establish whether they are leveraging all of the data at their disposal. They should have far greater visibility of their revenue and data streams and be able to identify other areas of improvement. Only then, will they be able to make strategic decisions for their organisations, which leave them far more agile and adaptable to any given outcome."