DeepStream's supplier discovery AI streamlines procurement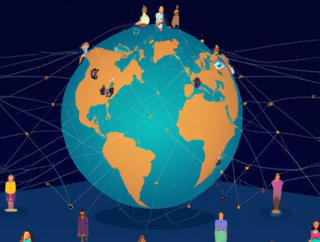 DeepStream's supplier discovery AI streamlines procurement
Deepstream unveils supplier discovery AI tool for streamlined sourcing, accelerating procurement efficiencies
DeepStream, the leading cloud-based procurement software solutions provider, has introduced a game-changing tool to enhance the supplier discovery process.
The Supplier Discovery AI Tool, powered by DeepAI, is set to simplify and expedite supplier identification, enabling businesses to find the right partners quickly and efficiently.
Enhancing supplier discovery
DeepStream's Supplier Discovery AI Tool caters to a wide range of industries, including Renewable Energy, Oil & Gas, Food & Beverage, Aerospace, Manufacturing, and Shipping.
With its advanced capabilities, the tool allows businesses to search for suppliers based on specific criteria such as location, product and service specifications, and even "suppliers similar to" existing partners.
In just a matter of minutes, the tool generates a comprehensive list of potential suppliers that align with the required scope of work.
Traditionally, the supplier selection process involved laborious and time-consuming tasks, such as conducting extensive desktop research.
DeepStream's Supplier Discovery AI Tool, however, revolutionises this process by eliminating the need for manual research and reducing the risk of human error.
Procurement teams can now swiftly explore and shortlist new suppliers, saving valuable time and resources.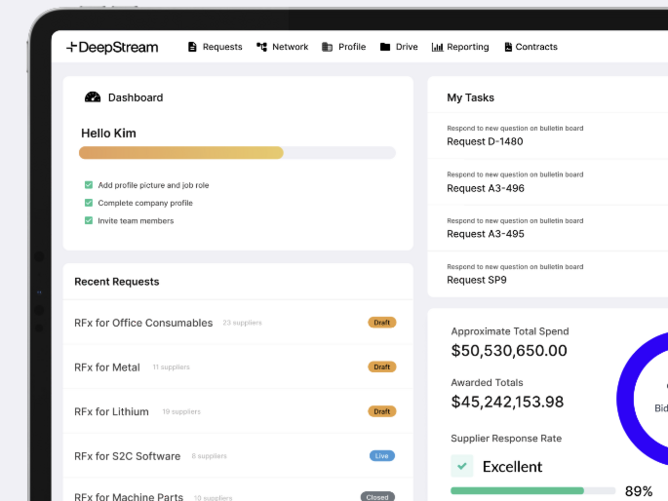 DeepStream's Supplier Discovery AI Tool (Source: DeepStream)
Mitigating supply chain risks
One of the critical challenges in supplier selection is minimising risks within the supply chain.
DeepStream's Supplier Discovery AI Tool addresses this concern by enabling businesses to make informed decisions backed by accurate and up-to-date market insights.
By streamlining the supplier selection stage, organisations can minimise the introduction of risks associated with miscommunication, lack of due diligence and lengthy email chains.
Continuous learning and integration
DeepStream's DeepAI tool, powering the Supplier Discovery AI Tool, continuously learns and adapts to market dynamics.
This unique feature ensures that businesses can leverage the latest industry insights, strengthening their partner network and supply chain. Furthermore, DeepStream's comprehensive platform integrates the entire source-to-contract process within a single, cloud-based location.
This unified approach empowers procurement functions to become faster, smarter, and more resource-efficient.
DeepStream is committed to empowering organisations with cutting-edge technology. As part of their launch, they offer a 14-day free trial of their platform, which includes access to the DeepAI Beta module across all plans. The no-obligation trial provides businesses with the opportunity to experience the benefits firsthand and witness the transformative power of AI-driven procurement.
Jack Macfarlane, Founder and CEO of DeepStream, expressed enthusiasm for the Supplier Discovery AI Tool's launch. He emphasised that DeepStream aims to empower businesses to transcend outdated manual processes that hinder procurement functions.
Macfarlane highlighted that with increasing procurement professional burnout, organisations strive for enhanced productivity, reduced spending, and risk mitigation. The Supplier Discovery AI Tool aligns with these objectives and represents the next generation of eProcurement capability.
DeepStream's Supplier Discovery AI Tool marks a significant milestone in the procurement landscape, offering businesses a cutting-edge solution to streamline the supplier discovery process.
By leveraging the power of AI, businesses can expedite supplier identification, mitigate risks, and achieve greater efficiency in procurement operations.
DeepStream's commitment to continuous learning and integration, combined with their platform's comprehensive features, positions them as a frontrunner in the procurement software industry.