David Doyle, co-founder of Forestreet on the P2P environment
By David Doyle | CEO and co-founder | Forestreet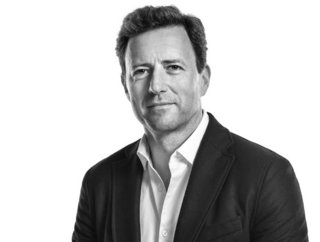 David Doyle, CEO and co-founder of Forestreet on Procure-to-pay technology and the environment, now and in the future...
David Doyle is the CEO and co-founder of Forestreet. Forestreet's artificial intelligence (AI)-driven SaaS tool provides businesses with the tools to map, categorise and analyse markets, enabling rapid and innovative supplier identification across geographies.
What is the current landscape when it comes to P2P?
The P2P landscape is currently a pretty rocky terrain. Since 2020, a number of factors have led to a reduced security of supply and the rapidly rising cost of products and services.
This is due to logistics disruptions, including soaring fuel costs and shipping route closures, high inflation and production shifts driven by the pandemic.
Companies with highly concentrated supply bases and a lack of contingency suppliers are likely to be even more vulnerable to these shocks.
At the same time, sustainability and Environmental, Social, Governance (ESG) are becoming front-of-mind concerns for companies – and procurement teams are on the frontline.
According to the Net Zero Tracker, more than one-third of the largest publicly traded companies now have net zero targets. And many consumers now prioritise ESG concerns when making purchasing decisions.
Procurement teams have an important role to play here: firstly, through improving supply chain logistics to reduce emissions, and tracking CO2 impact across purchases and, secondly, and perhaps most importantly, through their large-scale spend power.
Consumers want to know companies are taking genuine action and are prepared to put their money where their mouth is.
As a result of these two trends, supply chains are increasingly in the news and procurement functions are under ever more scrutiny as they find themselves in the spotlight globally.
What is driving the modernisation of P2P processes?
One key driver is the difficult balancing act between needing to diversify a supply chain to ensure business resiliency, and ensuring this diversification process does not simply add inefficiencies and unnecessary costs and complexities back in to the procurement process.
It is also important to keep momentum and avoid slowing down the process at a point when rapid and reactive responses are crucial, or reducing the company's ability to meet ESG goals through sloppy vetting.
This combination of increasing pressure from market shocks and a need to remain competitive by continuing to perform at pace with lower costs, is driving a push to modernise the P2P process.
Technology will be crucial to achieve these outcomes and manage diversified supply chains at pace.
How are organisations leveraging technology to gain a competitive advantage in their P2P processes?
Technology has become indispensable, transforming every part of the P2P process from spend management to managing vendor relationships, tracking ESG goals and automating manual administrative tasks.
Introducing technology into procurement processes can accelerate strategy, improve the quality and accuracy of outcomes, boost innovation and reduce supply risk.
Companies need to take advantage of these technological solutions, or risk being outpaced by competitors. One specific example where technology can add significant value is for vendor identification.
By applying AI technologies to this process, what would have been completely impractical searches can be reduced to a few minutes of computing time.
This intelligent filtering of a long list of prospective suppliers enables more innovative vendors to be identified, sourcing cycle times to be dramatically accelerated and places businesses in a more powerful position to bargain and ensure ESG targets are being met.
What does the future look like for P2P in 2023 and beyond?
Many of the trends currently driving the P2P market are not likely to go away and will continue to direct P2P strategy in 2023 and beyond. Persistent economic and supply uncertainties will keep the pressure on procurement teams to ensure a resilient and diverse supply base.
To respond to these pressures, technology will be increasingly leveraged. Sourcing will become more predictive, vendor management more proactive.
ESG will also remain a crucial consideration in the P2P process, and will only become more pressing over the next few years. ESG credentials must be assessed centrally and early in the procurement process and the continuous monitoring of suppliers will also be required. This is not a one-time task: ESG must be seen as a constantly ongoing and active process of tracking and holding suppliers accountable.
What innovations do you expect to see emerge over the next year?
AI is likely to become more ingrained in the P2P process, with innovative, new ways of applying this technology emerging.
There is already a strong demand for such technologies among procurement teams: IDC research shows that AI is the software capability procurement teams are most likely to pay a premium for, and more companies are likely to leverage this powerful technology to accelerate and improve all parts of the procurement process.
The distinction between autonomous and augmented sourcing is also likely to become more pronounced, as a focus turns to technologies which can enable experts to use their own insights to make higher quality decisions faster, rather than taking humans out of the picture entirely with automation.
This focus may also help increase uptake of AI technologies, if they are seen as augmenting human input and expertise rather than replacing it.
More innovation is also likely to be seen in vendor selection.
As more powerful vendor discovery tools become available, large businesses can seek to partner with lesser known suppliers, who previously would have been hard to find without third party facilitation.
What are some of the key trends that you expect to develop?
One currently growing trend is towards SaaS tools, with a new-generation of procurement systems being user-driven.
Over 70% of companies are investing in such technology as businesses see the power of being able to search for this information internally, based on their own specific requirements and nuances, rather than needing to outsource to external teams.
Another key trend is the power of analytics.
As more and better quality data sources are becoming available, analytics are likely to be an increasingly vital part of the procurement process. A data-driven approach will enable businesses to innovate, gain deeper understanding of the market dynamics and reduce uncertain decision-making.
But this analytically-driven approach needs to be baked into the procurement process at all stages, rather than being treated as an adjacent project.
Integration more widely is also likely to be increasingly important, to ensure that the various strands of the business are aligned and communicating.
The importance of sustainability is also not going to go away, and many of the innovations we can also expect to see in coming years are likely to have ESG goals at the centre.