Coupa Inspire unites BSM leaders for effective spending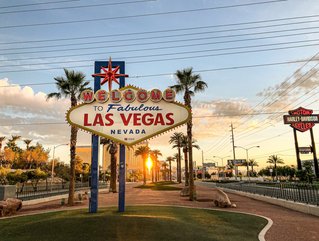 Coupa Inspire unites BSM leaders for effective spending
Coupa Inspire unites BSM leaders for effective spending and unveils AI analytics capability: CEO and Founder of Focal Point, Anders Lillevik reports
Coupa Inspire, Las Vegas took place last week, bringing together the global Business Spend Management (BSM) community in an event unifying supply chain, procurement, IT, finance and treasury, "to make every dollar spent more effective and sustainable."
Focal Point's CPO-turned-Founder, Anders Lillevik was in attendance.
Lillevik reports: "Coupa Inspire was a fantastic show, as usual. CEO Rob Bernshteyn celebrated the tenth Inspire in great style with conference attendees, including both clients and prospects.

"It seems like attendance came back to pre-pandemic volumes in spite of pressures on discretionary budgets and a forever looming recession.

"This might be a sign that organisations are looking to procurement to help innovate and/or weather the storm and want to have their procurement leaders continue evolving and learning from peers, providers and analysts."
Lillevik says he witnessed several predictable product announcements, with guided buying and Purchase Order collaboration between buyers and suppliers added to the P2P module.
Coup announces AI-Powered capabilities
He says: "While very little additional information was shared for non-P2P modules, an announcement was made that Coupa plans to release an AI-powered capability to mine the massive amounts of data Coupa collects so that it can deliver predictive analytics," adding, "how Coupa will pair this functionality with existing or new products still remains to be seen."


Lillevik points out that the partner ecosystem is growing and thriving, with more participants in the CoupaLink ecosystem and significantly more focus and attention given to partners who provide value to both Coupa and their clients. He says: "Coupa is gracious in how partner value is articulated and believes using partners can be a win-win-win for Coupa, its clients and partners."

The growing recognition of the need for effective partner ecosystems in increasingly complex environments was at the heart of Coupa's Inspire's messaging.

"While this is hardly news," he says, "as a serial Inspire attendee, I am still amazed by Inspire as an event. It masterly balanced business, pleasure and flash, with superstars sprinkled in for social media opportunities.

"This time keynotes from Magic Johnson and Cynt Marshall (CEO of Dallas Mavericks) made the beginning of both conference days, remind us of the team sport nature of procurement.

"The event was capped off by rock'n'roll legend Billy Idol."

Lillevik says: "What was missing from the conference, at least from the main stage, was what (if anything) would be changing following Coupa's US$8bn acquisition by Thoma Bravo in February.
"Many clients and prospects are still trying to evaluate how the acquisition will change the company in the future. Based on the event, it seems the company is confident and steady while continuing to make investments in its core P2P product, as well as its significant and growing customer base."