Collaborative procurement: Powering offshore wind globally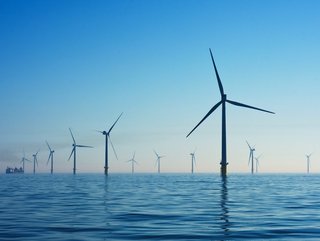 Collaborative procurement: Powering offshore wind globally
Reimagining contracting models to unlock offshore wind potential
The United Kingdom's ambitious goals of achieving energy security and net-zero emissions in the short to medium term through offshore wind power have garnered attention worldwide. Allen Leatt, CEO of the International Marine Contractors Association (IMCA), says while the expectations are admirable, the current scale of offshore wind development faces significant challenges on a global scale.
He points out that the industry's existing procurement strategies, rooted in outdated cost-driven approaches, have exposed a substandard supply chain that is ill-equipped to meet the demand. As a result, there is an urgent need for new contracting models that can not only reduce costs but also address regulatory and practical obstacles.
The failings of traditional procurement
The offshore energy supply chain has experienced substantial losses as utility developers and financiers offloaded risks onto contractors, seeking to maintain their workforce and equipment utilisation.
This practice is no longer sustainable, especially considering the rapidly evolving market dynamics witnessed over the past year. With rising demand for wind energy and a resurgent oil and gas market, the industry finds itself grappling with a severe capacity shortage.
Contractors remain reluctant to invest in expanding their capabilities until they can foresee reasonable returns on investment. According to Clarksons, the world's largest ship broker, an estimated US$25bn worth of new vessels will be required by 2028, underlining the magnitude of the challenge.
Mitigating risks and cost inflation
Future offshore wind projects are at risk due to the escalating costs of key resources such as steel, copper, rare earth elements, fuel and skilled labour.
To prevent the aggregation of inflation, risk premiums and cost contingencies, a proactive approach is necessary. This can only be achieved by adopting a new project model that intelligently manages risk allocation and performance expectations while actively cutting costs.
Drawing inspiration from successful models
The offshore oil and gas industry's CRINE (Cost Reduction in the New Era) initiative, implemented during the mid-1990s, offers valuable lessons.
Aimed at slashing capital expenditure budgets by 20-30% during a period of low oil prices, high interest rates and a burdensome industrial cost base, CRINE proved highly successful in moving projects from the drawing board to production.
Similarly, the offshore wind industry can leverage the CRINE model to establish fully transparent collaboration between developers and contractors, generating significant cost-saving synergies through improved project design, specifications, and schedules. By allocating risks to the party best equipped to manage and take responsibility for them, this approach fosters transparency and motivation to mitigate risks, resulting in on-time and cost-effective project delivery.
The LOWIC program: Transforming offshore wind procurement
Inspired by the CRINE model, the Leading Offshore Wind Industry Competitiveness (LOWIC) program is gaining traction as a viable solution. The LOWIC program emphasises transparent collaboration and encourages developers and contractors to work closely together to identify opportunities for cost savings. By aligning project design, specifications, and schedules from the outset, and properly allocating risks, it is argued that all parties can share in the potential benefits of successful projects that are completed ahead of schedule and below budget.
The LOWIC approach seeks to foster accountability, promote effective risk management, and pave the way for an effective and sustainable offshore wind industry.
Seizing the opportunity for transformation
According to Leatt, the current inflection point, characterised by supply chain shortages, presents the offshore wind industry with an opportunity to embrace new contracting arrangements. Recognising the shortcomings of the traditional model, it becomes imperative to redefine procurement practices to ensure a successful and sustainable industry.
He emphasises that correctly navigating this transformative phase will determine the industry's long-term viability and its ability to contribute significantly to global energy goals.
To realise the immense potential of offshore wind power on a global scale, it is essential to overhaul existing procurement practices. The offshore wind industry must adopt innovative contracting models that prioritise collaboration, risk allocation, and cost reduction. By learning from successful initiatives like CRINE in the oil and gas sector, the LOWIC program provides a blueprint for transparent and efficient collaboration between developers and contractors.
Procurement professionals worldwide need to appreciate the urgency of this transformation. By reimagining contracting models, fostering collaboration, and proactively managing risks, the offshore wind industry can navigate the complexities of cost inflation, resource shortage, and market dynamics. Through collective efforts and innovative thinking, the industry can unlock its full potential and contribute significantly to global renewable energy goals.