Circularise forms alliance for circular economy in Japan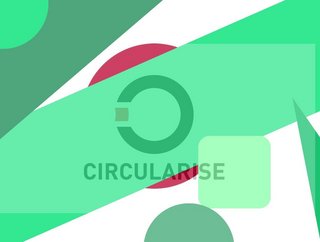 Circularise forms alliance for circular economy in Japan
Circularise partners with J-CEP, AMITA and Marubeni to track plastics thorugh supply chains and explode sustainable practices in Japan
In a significant move to address the challenges of traceability and sustainability in the plastics industry, Circularise - the pioneering e2e visibility company that uses blockchain to leverage supply chains - has teamed up with Japan Circular Economy Partnership (J-CEP), AMITA Corporation and Marubeni Corporation in a move that has green-aware parties excited.
Together, they aim to develop innovative solutions and digital product passports to drive transparency and promote the use of recycled materials in complex supply chains.
To meet the rising demands for product information from consumers and comply with evolving sustainability regulations like the Circular Economy Action Plan, Eco-Design Directive, and European Battery Regulation, organisations must ensure traceability and provide end-to-end data.
Failure to do so could jeopardise their ability to operate and trade products in the future.
Recognising this, Circularise, led by co-founder Jordi de Vos, is actively expanding its presence in Japan, with a focus on supporting companies in adopting circular economy practices and increasing the use of recycled materials.
From legacy to Legacy
Currently, existing data systems supporting traceability lack connectivity and face challenges in securely sharing data while maintaining transparency.
However, organisations will soon be required to disclose crucial information such as the origin and composition of products, environmental and sustainability impacts, and end-of-life recovery methods.
In response to this challenge, Circularise and its partners have joined forces to leverage Circularise's supply chain traceability software and create a Digital Product Passport (DPP) specifically for recycled plastics.
Circularise's innovative Digital Product Passport solutions enable the collection and sharing of comprehensive supply chain data, empowering all stakeholders, including consumers, with a deeper understanding of the materials and products they use and their environmental impact.
The effectiveness of Circularise's traceability software has already been demonstrated in a successful collaboration with LyondellBasell, Neste, QCP, Uponor, and Samsonite, where it was used to create a digital product passport, or "digital twin," of a suitcase.
This initiative provided valuable insights into supply chain dynamics and the life cycle impact of products.
Tracing bottle tops through the supply chain
As part of the upcoming pilot project, Circularise's traceability software will be deployed to trace plastic bottle caps collected at the AMITA Meguru Station facility throughout the supply chain.
This will enable the production of recycled plastics and their utilisation in various industrial parts, consumer goods, and packaging. Through Circularise's patented 'Smart Questioning' technology, J-CEP partners will gain insights into the composition of recycled content in the final products without compromising sensitive or proprietary information.
This selective sharing of data ensures the highest level of privacy and confidentiality, allowing companies to meet the growing demands for transparency from customers, auditors, and regulators.
Digital Product Passports (DPPs)
The potential of Digital Product Passports (DPPs) in realising a circular economy is widely acknowledged.
However, the implementation of DPPs in Japanese society requires collective effort and collaboration among diverse industries and business sectors.
J-CEP, with its extensive membership representing raw material procurement, production, sales, recovery and circulation, recognises the significance of this simulation project.
Changing behaviours towards sustainability
By verifying and enhancing the feasibility of introducing DPPs in Japan, the project aims to foster a mechanism that encourages companies to embrace sustainable behaviours, as expressed by SATO Hiroyuki, Representative Secretary of J-CEP and Vice Chairman and Chief Engagement and Partnerships Officer of Amita Holdings.
With Japanese regulators actively supporting the transition to more sustainable operating models, the collaboration between Circularise, J-CEP, AMITA Corporation and Marubeni Corporation holds great potential to provide critical information to stakeholders and accelerate the shift towards a circular economy, particularly in the realm of plastic materials.
By harnessing the power of blockchain technology and the innovative Digital Product Passport solutions, they aim to revolutionise supply chain transparency and empower organisations to make informed decisions regarding materials, production methods, and environmental impacts.
Take a leaf out of their book.