Circular economies require a rethink, not mere lip service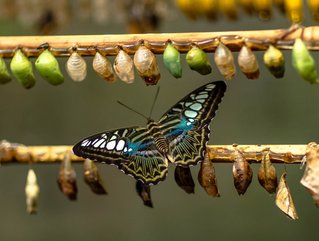 A recent Nature article looks at greenwashing. What's required for the circular economy to become a reality?
A recent article from Nature says that reducing our waste's impact on the planet requires new technology and materials — and more importantly, a complete rethink of how we incentivise the production and use of resources.
Expressing the sentiment that many businesses are making a whole lot of noise concerning circular economic principles, but are in fact all bark and not bite, the article presents China as an example of how to do it correctly.
It states: "China has been adopting circular-economy policies since the late 2000s. Its latest iteration of a circular-economy action plan, valid until 2025, sets ambitious targets for using scrap steel and construction waste, among other refuse.
"Its ban on importing plastic and other waste, implemented in 2018, has forced countries to rethink their own waste strategies."
Building on this logic it says: "The European Union announced a circular-economy action plan in 2020, and is looking towards implementing policies around substantiating sustainability claims by business, controlling packaging and incentivising the use of recycled materials in manufacturing."
Visibility into circularity efforts
Procurement Magazine also recently reported on a related circular economical EU policy which establishes due diligence rules for companies sourcing certain commodities which have negative impacts on deforestation.
Materials in question include wood, cattle, soy, palm oil, cocoa and coffee, as well as products derived from those commodities including chocolate, furniture, printed paper and selected palm-oil based derivates such as those used in personal care products.
The drive towards ESG is palpable. Across the pond Chile's road map for a circular economy by 2040 involves targets for waste reduction and the creation of more than 100,000 jobs, as the world reconfigures itself around sustainability principles.
This includes companies as well as countries.
A KPMG sustainability survey recently reported that as of 2020, 92% of S&P 500 companies had committed to sustainability and 83% of global companies now report on their sustainability efforts.
The Nature article states: "Circularity can only work if the link between a company producing more stuff and making more money is broken. Businesses need to be designed from the start (or redesigned) to be circular.
The inherent value in resources needs to be recognised — for example, by dismantling and repurposing mobile phones or laptops for markets in which the latest models are not required. Price structures need to change to incentivise the production of items that can be usefully reused — so that resources retain their value through more than one cycle of use."