CIPS on why procurement is the solution to your problems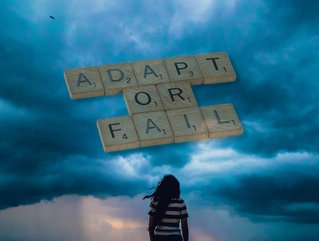 A recent CIPS Supply Management article looked at examples of how certain organisations leveraged the power of procurement in uncertain times to thrive
A recent CIPS, Supply Management article analysed the ways in which procurement can solve many issues that organisations are facing in the tumultuous times.
Supply Management spoke with several organisations "that flourished in the face of instability by embracing unconventional methods."
The article discerned that: "The last two years gave rise to an environment where global supply chains are now in a constant state of change – yet some have thrived."
The article states that Supply management "explored their successes to find out how alternative thinking and risk-taking, the bedrock of this progress, are the necessary first steps in unleashing the power of advanced procurement."
Of the examples offered, the piece looked at MTN as 'the generator', (turning themselves into a global tech leader by questioning default positions), M&S as 'the challenger', (making room to do things differently), Etihad Aviation Group as 'the investor', (taking to blue-sky thinking in a period of downturn), and Indirect Spend Alliance as 'the connector', (offering tools for cross-industry progress).
The article summarises by stating: "It takes bravery to stand apart from the crowd. With financial and environmental issues jostling for priority in a long list of urgent matters, a new approach represents a very big risk – but this is where procurement excels.
"Necessity is the mother of invention, as they say, and in incredibly challenging times with reduced resources, these procurement teams kept opening up ways to generate revenue, to partner more creatively with suppliers, and doubled down on investments with a keen eye on the long-term value.
"So yes, innovation is hard work and not always the priority it should be, but it too has transformed, from a nice to have to an essential part of modern business."
Procurement Magazine recently looked at how there are 'new currencies in procurement', put forward by Mckinsey and Company's Senior Partner Jan Wüllenweber.
Wüllenweber's focus was on how things like ESGs and carbon emissions are giving rise to new value systems in procurement and supply chain beyond mere financial considerations.
That which was once merely 'the bottom line' is now being reoriented to fit into a schema of 'triple-bottom-lines', meaning social and environmental as well as financial goals as becoming central to corporate objectives.
The connection is about adaptability. Whether an organisation or their procurement function is indeed adapting to sudden shifts in the world such as the pandemic or the war in Ukraine, or whether they are attempting to weather the slow storm changes in corporate culture such as the rise of ESG considerations, agility is the deciding factor.
Change may be troublesome, it may be uncomfortable, but to murder a cliché, every challenge presents an opportunity, and perhaps not surprisingly, the same rules that apply to the person, apply here to functions such as procurement as well as to entire organisations. One must adapt.
'Ways of working' imply a certain predictability as well as a certain continuity, but a mechanism crafted for solid pavements is bund to fail on shifting sands or choppy waters.
Originality in thinking and adapting strategy to shifting ground is absolutely necessary.
Effective procurement likewise, must adapt to the changes it sees in the environment, and must adapt its workings to turn challenges into opportunities.