Category Management - The Key to Continuous Improvement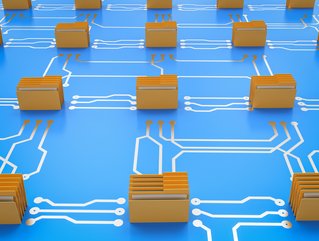 Category Management - The Key to Continuous Improvement
The use of category management can give procurement teams a competitive advantage - but what is the importance of constantly looking for ways to improve?
Category management is fundamental to a healthy procurement function, it allows organisations to segment spend into areas that contain similar or related products - and thus to focus on categories that present the strongest opportunities for consolidation and efficiencies.
But technology is moving quickly forward, as are businesses, and the danger is that category spend managers can get left behind – using yesterday's solutions to meet tomorrow's challenges.
Etosha Thurman is Chief Marketing & Solutions Officer, Intelligent Spend & Business Network at SAP. Thurman's role is to drive product marketing and solution management across SAP's intelligent spend solutions and the SAP Business Network.
Thurman is perfectly placed to advise on category management strategy. She says the steps involved in developing a successful strategy include:
Defining logical product and service categories
Collecting data on past spend and prices
Conducting a sourcing analysis of materials and who is producing them
Carry out a should-cost analysis, to better understand supplier economics
Gathering information about markets, regulations, and risks
"They should also collect and analyse data on who else is buying products or services that they plan to procure, and why they are buying," adds Thurman.
"This creates a picture of the category in which they are working and helps them to understand market conditions."
After gathering this data Thurman believes that procurement professionals have the bones to "develop and execute a category strategy".
"Ideally they should monitor the progress of their category initiatives, to measure benefits and cost savings, and adjust the strategy for changing market conditions," explains Thurman.
But when asked if businesses are maximising value from their category management strategies, Thurman says she believes they are not.
"This is largely because many of the tools are the same that category managers have been using for years."
"I started my career as a sourcing manager, and the most difficult thing to do – besides finding sources of supply – was putting together a category plan and strategy," explains Thurman.
She adds that it is "a disparate process", with data collected manually in isolated spreadsheets, Word documents, and PowerPoint presentations.
"This is very time-consuming," she says, "and such documents never come together as an integrated collection of data."
She adds: "Too often once the team executes the category plan the strategy documents get shelved and there is no follow-up – no process to measure benefits or cost savings, and no opportunity to adjust the strategy."
This is why category managers need technology that "brings together process and data", explains Thurman, technology that "provides insights into the steps that can be taken to meet the category goals."
As for common mistakes in category management efforts, Thurman says too many organisations see it as a way to reduce cost, something she says can lead to sourcing exercises in which "scant attention is paid to strategic supplier relationships or optimal supply allocation to achieve corporate diversity or sustainability goals. "
"In these cases the pattern is to run a request-for-proposal and choose the lowest price."
Thurman feels many organisations are missing out on the opportunity to conduct thorough spend data analyses, and
"as a result they cannot develop a long-term category strategy and execution plan," she says.
"It is this that can lead to cost reduction, if that is the goal, but it can also incorporate other positive outcomes for the business."
So how can organisations improve results around procurement category management?
"A big area for improvement is getting business stakeholders involved and understanding their roles in the category management process," says Thurman.
She adds: "When stakeholders work collaboratively with category managers the process can be steered toward achieving specific business goals, such as ESG targets or efficiency objectives, rather than simply procuring a product or service at the lowest price."
And what of technology? Can AI be used to improve performance?
Thurman feels AI has the potential to improve performance in "many significant ways".
"For example, generative AI might be used to automate category management process steps," explains Thurman.
She adds: "Integration with generative AI tools makes it possible to provide real-time insights into a range of category management topics. These include market dynamics summaries, risk perception for the underlying commodities, insights on the impact of changes in laws and regulations, and cost structure updates, to name a few.
"AI might also be used to predict opportunities for savings, or to develop future demand forecasts."
Overall, Thurman feels AI has the potential to change the way category management practitioners work.
"I can see it enabling them to focus their expertise on strategy development, execution, and monitoring," she says, "rather than the mundane and manual tasks that can dominate their time."
She also feels data analysis is another key impact area, "because AI tools are able to analyse such vast amounts of information."
Data analysis and research helps category managers understand the broader market for what they are buying.
"Access to robust market data for analysis also enables businesses to visualise their relative position in the market," says Thurman.. "This will drive strategy and help businesses adjust quickly as market conditions change."
She adds that when businesses digitalise their processes with a category management system "they can readily access data as they develop category profiles, define category strategies, and drill down on the data to identify opportunities."
This can help category managers identify trends and patterns in the purchase and sale of the goods and services they source.
"It has been said that strategy is seeing a pattern in a stream of decisions. Seeing these patterns in streams of data – and making adjustments based on patterns – is crucial to developing effective category strategies," notes Thurman.
As such, the use of technology invariably leaves executives with one eye on the future, and Thurman says that in the years to come it will be important for category managers to keep up with the pace of change.
She says: "Digitalisation has been an ongoing trend for many years, although category management is just catching up. For the past two years, surveys conducted by Economist Impact, sponsored by SAP, have shown that executives worldwide consider category management to be one of the top reasons for their businesses to undertake a digital transformation."
Thurman points out that digitalisation means moving manual processes "into a robust category management system." This, she points out, offers benefits that include improvements in data collection and analysis, standardised category classification frameworks, and digital integration of category planning with source-to-pay systems.
She says: "This integration enables a closed-loop process where the procurement team can monitor the progress, and ideally the success, of the category strategy."