Capgemini to hire 3,000 in Egypt in major expansion drive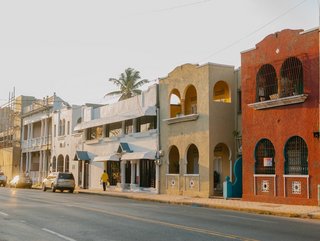 Capgemini to hire 3,000 in Egypt in a major expansion drive
Global IT & Consulting company Capgemini plans to make Cairo major outsourcing hub with large recruitment drive in Egypt
Capgemini's Global Delivery Center in Egypt has been a huge success since its launch in October last year, providing cloud infrastructure, intelligent operations, engineering, research and development, data science, and artificial intelligence services to clients worldwide.
The Cairo-based centre caters primarily to clients operating in similar time zone regions, Europe, and the Middle East.
At a recent press conference, Capgemini's Egypt CEO, Hossam Seif El-Din, revealed that the Delivery Center had grown to a team of 200 in just six months and had ambitious plans to hire a further 3,000 employees over the next three years.
He highlighted several reasons for Capgemini's decision to establish a centre in Egypt, including the country's strategic location and time convergence with Europe and the Middle East, a proficient human capital base, robust ICT infrastructure, and cost-effectiveness.
Cairo's large population of IT graduates was another attractive factor for the company. Every year, around 100,000 students graduate from the city's universities with degrees in science, technology, and computer engineering. Egypt is also one of the world's leading locations for technology delivery services, according to The Economist.
Capgemini's new centre in Egypt will support various service lines, including consulting, technology, and business process outsourcing. Seif El-Din expressed his eagerness to work with partners, clients, and the Egyptian government to unlock growth potential in the industry, increase competitiveness in the ICT sector, and drive the Egyptian economy forward.
To accommodate the growth plans, Capgemini will soon move to a new premise in Cairo with an area of 10,000 square metres, able to house up to 1,600 employees. The company is also concluding partnership agreements with leading Egyptian universities to attract graduate talent.
Capgemini's headquarters in Egypt will provide technology services in computing, technology consulting, design, governance, quality testing, supply chains, engineering research and development services in the automotive industry, embedded software, and electronic circuit design.
With over 360,000 staff worldwide generating revenues of roughly €22bn, Capgemini is a force to be reckoned with in the IT and consulting industry.