Brexit, procurement and the social value act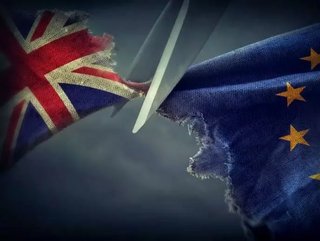 Brexit, procurement and the social value act
A report from the Adam Smith institute has claimed that the Social Value Act damages British procurement
In the paper from the think tank, Director of Research Maxwell Marlow analysed the Social Value Act 2012 and its effects on the procurement process in the UK. The Social Value Act includes regulations which influence British businesses and their operations in order to execute social policy.
The paper argues that it increases cost, lowers competition for SMEs against incumbents, and adds further waste to the procurement system.
What did the paper recommend?
A new review of the Social Value Act by the Public Accounts Committee, ensuring that it can be evaluated to provide fairness and transparency to SMEs.
A review of the reporting metrics for Model Award Criteria (MAC), removing social and economical engineering of companies from criteria.
A review of the appropriateness of MACs on a contract-to-contract basis, rather than on whole system proscriptions.
The retraction of the Social Value Act.
A return to Most Economically Advantageous Tender, from Most Advantageous Tender.
The paper is coming in for criticism from some commentators, arguing that it is Brexit that is transforming British procurement and not the Social Value Act.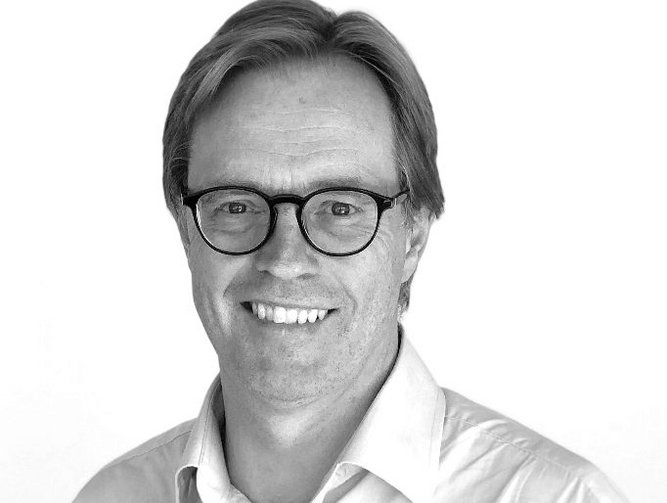 Nathan Goode, Chief Strategy Officer, Social Value Portal
Nathan Goode, Chief Strategy Officer, Social Value Portal discusses the issue with Procurement Magazine in what he describes as a 'confused and inaccurate' report.
You say that the report is, in places, 'confused and inaccurate', can you expand?
The main area of confusion lies between the Social Value Act and the Social Value Model. The report incorrectly states that the Act (enacted in 2013) is prescriptive and has 30 pages of criteria, when in fact its operative clause is a mere 43 words and imposes no obligation other than to consider Social Value.
The Social Value Model, which has 30 pages (descriptive, not prescriptive!) is just over 2 years old and only relates to Central Government.
Most of the Social Value activity in procurement since the Social Value Act has been outside the scope of the Model. This basic misunderstanding in the report creates a lot of confusion and inaccuracies in its subsequent arguments.
It's important to remember that the introduction of Social Value in procurement has always been intended as a means of improving society as a whole - for the benefit of all.
This report asserts that Social Value is responsible for structural reforms to procurement in the UK that mean value for money is no longer a priority. Do you think this assertion is justified?
The short answer is no. Reading the report, you might think that the whole procurement system has dropped cost and quality criteria in favour of Social Value criteria. This is clearly not the case.
In practice, Social Value is generally between 10% - 20% of the total score. It has been slotted into existing procurement legislation and has to follow pre-existing procurement rules. To do otherwise would, of course, have exposed procuring authorities to legal challenge. The argument that Social Value has somehow ruined the procurement system just doesn't bear scrutiny.
The new Procurement Billl, once enacted, will be the vehicle for real structural reform in procurement, and through this the UK Government is replacing EU procurement regulations with a UK-specific, post-Brexit version. The report makes no mention of it.
The report also declares that the Social Value Act could undermine the opportunity for 'disruptive challengers' (i.e. smaller businesses) to provide more cost effective and better public services post Brexit. To what extent do you agree with this?
While there is still work to do to make sure Social Value does not add an unnecessary burden to smaller businesses and charities, there is no evidence that Social Value is stopping small businesses from winning public contracts. There is an ongoing challenge to ensure procurement processes are appropriate both to the size of the contracts and of the bidders, which goes much wider than Social Value. The hope is that the new Procurement Act will help to resolve these issues.
Small businesses are great at delivering Social Value. They are embedded in their communities in a way that larger companies are not. The guidelines for embedding Social Value are clear: Social Value offers must be relevant and proportionate. This should ensure a level playing field for bidders, large and small, because it is the contract that defines the potential for Social Value, not the bidder.
It seems seriously outdated in today's world to suggest that the only role of business is to deliver shareholder returns at any cost.
Do you think the report raises legitimate areas for discussion?
We should encourage an open debate about the role and implementation of Social Value in public procurement. For that reason, the Institute's contribution is welcome. That said, it is disappointing to see a report from a respected think-tank that lacks coherence and shows little understanding of the evidence and practice of embedding Social Value in procurement.
The report's criticism is wide-ranging and unfocused, encompassing how large projects are managed (it's not even clear how this relates to procurement generally, let alone procuring for Social Value); the ideological grounds for Social Value; the role of business; the role of government in mandating Social Value; its ability to manage Social Value and finally the report picks apart the Social Value Model itself. This scattergun approach makes it hard to identify the main argument.
If the purpose of the report is to recommend a review, I think everyone would be in favour of examining best practice and lessons learned.
Should international partners of UK companies be concerned by these allegations?
No. It is simply a contribution to the debate. It expresses concerns about the burden of additional compliance cost from Social Value (although it makes no attempt to quantify or otherwise substantiate this). It also raises concerns about localism, disadvantages to SMEs and accountability, but without supporting evidence and analysis. These are all potential areas for discussion.
More contentious, perhaps, are insinuations of "pork barrel politics", enforcement of B-Corp accreditation, bias and electoral self-interest, etc. But none of this is evidenced.
*************************************************
For more insights into Procurement & Supply Chain - check out the latest edition of Procurement Magazine and be sure to follow us on LinkedIn & Twitter
Other magazines that may be of interest - Supply Chain Magazine | Sustainability Magazine
Please also check out our upcoming event - Procurement & Supply Chain LIVE in London at the BDC on Sept 26/27th 2023
*********************************************
BizClik is a global provider of B2B digital media platforms that cover 'Executive Communities' for CEOs, CFOs, CMOs, Sustainability Leaders, Procurement & Supply Chain Leaders, Technology & AI Leaders, Cyber Leaders, FinTech & InsurTech Leaders as well as covering industries such as Manufacturing, Mining, Energy, EV, Construction, Healthcare + Food & Drink.
BizClik, based in London, Dubai & New York offers services such as Content Creation, Advertising & Sponsorship Solutions, Webinars & Events.