Boeing opens new areospace distribution site in Poland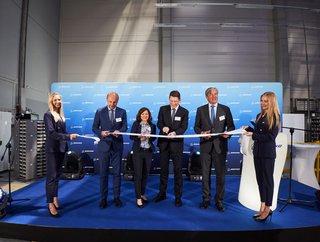 Boeing Expands in Poland with New Parts Distribution Site
Boeing has opened a new distribution services site at Panattoni Park Rzeszów Airport III in Poland.
The expansion substantially increases the storage space for aircraft parts and reinforces Boeing's presence in Poland's 'Aviation Valley' to improve stock availability for aviation procurement operations.
Boeing's Parts & Distribution Services portfolio encompasses an extensive range of offerings, including over 15 million parts, services, and tailored solutions that streamline production and aftermarket processes worldwide. The company says they remain committed to diversifying its services and investments, with regional distribution centres being an important part of their strategy to enhance customer service.
Boeing says the facility lets customers leverage advanced shipping and packing processes, and that it cuts delivery times for commercial and military customers. This includes airlines, original equipment manufacturers, as well as maintenance, repair, and overhaul operations.
Dr. Michael Haidinger, President of Boeing Germany, Benelux, Central & Eastern Europe, said: "Our goal is to expand our business in the vibrant Podkarpacie region and Europe, creating new jobs and opportunities for industrial partnerships."

Boeing Distribution Services has been operating in Poland since 2005 and serves over 200 customers in the military and civil aerospace sectors. The Rzeszów headquarters, now boasting the second largest distribution centre in Europe, further solidifies Boeing's commitment to the region.
This facility is preceded only by the chemical and specialty materials facility in Hensteadt-Ulzburg in Germany.
Boeing has been a prominent presence in Poland for more than three decades, actively contributing to the development, manufacturing, and servicing of commercial aeroplanes, defence products, and space systems.
William Ampofo, Vice President of Parts & Distribution Services and Supply Chain at Boeing Global Services said:"This further strengthens our ability to deliver the products and services our customers need, when and where they need them."
The news follows the company's deal in August 2022 to expand its sustainability partnerships with a new Boeing Open Research Centre in Japan.
The centre supports the corporation's newly expanded Cooperation Agreement with Japan's Ministry of Economy, Trade, and Industry (METI).