Boeing jets report prompts aviation procurement questions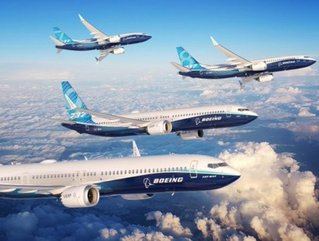 As a Boeing report shows air travel is continuing to recover from the pandemic, a McKinsey expert says it's important the aviation industry remembers how important it that airlines see procurement as a valued partner in the bid for profitability.
Boeing is forecasting demand for 42,600 new commercial aircraft by 2042, prompting questions around the wider role of procurement in the aviation industry
As international traffic and domestic air travel continue to climb back to pre-pandemic levels, Boeing is projecting global demand for 42,595 new commercial jets by 2042, valued at a total of $8 trillion.

The 2023 Commercial Market Outlook (CMO) is released ahead of the Paris Air Show and is the company's forecast for procurement of their aircraft and services.
Boeing has published the CMO annually since 1961 and -- as the longest running report of its kind -- it's regarded as a key piece of analysis of procurement and commercial trends in the aviation industry.

The latest edition indicates that passenger traffic is continuing to outpace global economic growth of 2.6%, the global fleet is nearly doubling at 48,600 jets, and airlines are replacing around half of their fleet with more fuel efficient models.

"The aviation industry has demonstrated resilience and adaptability after unprecedented disruption, with airlines responding to challenges, simplifying their fleets, improving efficiency and capitalising on resurgent demand," said Brad McMullen, Boeing SVP of Commercial Sales and Marketing.

"Looking to the future of air travel, our 2023 CMO reflects further evolution of passenger traffic tied to global growth of the middle class, investments in sustainability, continued growth for low-cost carriers, and air cargo demand to serve evolving supply chains and express cargo delivery."
This renewed period of growth for aviation also raises the question of what role procurement can play, above and beyond the procuring of aircraft?
Procurement vital for aviation profitability

In a paper looking at procurement in the aviation sector, Steve Saxon -- a partner with McKinsey in Shenzhen, China -- explores how important it is for airlines to see procurement as a valued partner in the bid for profitability
"If we want to keep costs going down we can't have absolutely the best of everything across the entire airline," says Saxon.
"Some procurement teams I've worked with have started to get very involved, together with the customer-experience team, in shaping what actually makes a difference."
He adds: "Of course, the customer team wants the best, and where procurement can really help is getting involved early about what makes a difference to the customer.
"And that gets into willingness to pay, helping the business figure out what the customer values, and therefore how the airline should be trading off these different areas. It's about getting creative on the purchasing side and bringing procurement to the table early."