Bob Murphy, CPO of IBM: Powerhouse of talent and expertise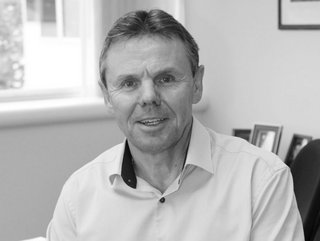 Joining IBM in 1978, Chief Procurement Officer Bob Murphy has seen fundamental procurement transformations from the beginning, adapting both himself & IBM
Bob Murphy, Chief Procurement Officer of IBM, is a true career veteran.
Murphy joined IBM in 1978, going on to earn a Master's degree in Manufacturing Sciences and Engineering in 1983.
Until the late 90s, he held various engineering and management positions at IBM Greenock (Scotland).
In the 2000s, Murphy developed his skills to hold various roles in procurement and moved from Scotland to North Carolina until 2014, when he became IBM's Vice President of Supply Chain and Chief Procurement Officer.
Since taking up this role, Murphy's focus has been on improving the way IBM approaches procurement, by enhancing processes and applying technologies to help IBM "listen for need and act with speed" in support of its stakeholders.
In both procurement and supply chain, Murphy is still focused on this goal of working smarter and faster; in improving productivity; in reducing costs; in optimising cash and innovating – all aimed towards providing a better stakeholder experience.
At IBM, Murphy works with technologies and processes to handle crises such as natural disasters and pandemics. He also works with suppliers across the globe to source new products and services from new suppliers that, once upon a time, IBM couldn't have anticipated.
Murphy was instrumental in helping implement dedicated freight carrier lanes to maintain delivery routes throughout the pandemic, as well as with pre-booking flight spaces to secure shipping capacity as part of his role.
He helped execute urgent accounts-payable supplier setups, expediting payments for business-critical requirements.
As IBM CPO, a large part of Murphy's role is to actively support IBM's clients in achieving business objectives as well as increasing the marketability of procurement offerings. This includes continual transformation, employing leading edge technologies and empowering a skilled team of professionals to improve their clients' experience.
The rate and pace of change in his industry is faster today than at any other time during his long and fruitful career. The seemingly constant advancements in tech are certainly a goldmine of opportunity but, at the same time, create challenges for business across every industry, with all working to stay ahead of this extraordinary technological curve.
For this reason, Murphy finds that his role entails the buying of commodities that are different to what they were five years ago – even to those just one year ago – as new products are continually entering the market. Teams need to be immersed in the businesses of IBM's clients from end-to-end to ensure they are providing value at every level.
Murphy feels that it is absolutely critical that procurement and finance operate together as one team, as the CFO function has the responsibility for ensuring the fidelity and operations of the company, as well as in achieving its objectives in terms of things such as free cash flow, profit margin and all of those critical revenue metrics; in IBM, they moved procurement under the CFO function.
Murphy wants to ensure that IBM has strong employee engagement to keep their procurement professionals happy and moving forward in their careers, despite the challenges of working remotely.
IBM is now far more visible and increasingly focused on achieving Environmental, Social and Corporate Governance (ESG) goals.
IBM also took a further step, moving Accounts Payable from finance to procurement's remit.
The changing role of the CPO has led to Murphy saying that he is out there looking for ways to keep improving and adding value. He spends 25% of his time speaking with other CPOs, in addition to leaders from industry and technology companies, to discover how they're thinking around challenges and motivating their teams.