Big Tech companies lead the sustainability race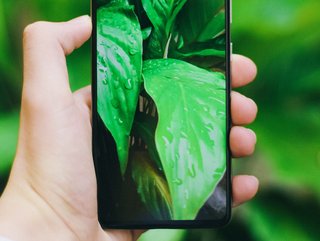 Big Tech companies lead the sustainability race
Big Tech's dominance in clean power procurement signifies their key role in sustainability with top players being Meta, Microsoft and Google. Amazon leads
The realm of clean power procurement has witnessed an impressive display of dominance by the leading players in the Big Tech industry. Among this group of frontrunners, Amazon stands head and shoulders above the rest, surpassing them by a substantial margin.
According to data from renowned market research firm BloombergNEF, Amazon emerged as the global leader in corporate renewable power acquisition, having secured a staggering 10.9 gigawatts of clean energy in 2022. To put this remarkable achievement into perspective, the energy capacity obtained by Amazon is sufficient to meet the entire power needs of Ecuador.
Tech companies lead the sustainable race
The tech giants lead the way. The second-largest purchaser of clean power is Meta, the parent company of Facebook. Notably, the companies that complete the roster of the top five players in this realm are Google, Microsoft, and the outlier, Codelco, a prominent Chilean state-owned copper mining enterprise.
Notice that the top players are tech, and also notice that their output puts them above entire nation states.
Amazon dominates in sustainable investments
Taking up the main player, in 2019, Amazon made a significant announcement called The Climate Pledge, affirming its commitment to achieve net-zero carbon emissions across its entire business operations by 2040. Not content with this ambitious target alone, Amazon expedited its renewable energy adoption timeline, aiming to power its operations exclusively with 100% renewable energy by 2025, five years earlier than initially planned.
Since 2019, Amazon has achieved a remarkable expansion in its renewable energy capacity, progressing from a modest one gigawatt to an impressive tally of over 20 gigawatts through publicly disclosed renewable power initiatives.
This remarkable acceleration in Amazon's renewable energy procurements stems from the fact that the necessary technology is readily available at a scale that enables Amazon to genuinely decarbonise its operations.
Amazon has also allocated significant funding through its multibillion-dollar venture capital fund, The Climate Pledge Fund, to support innovation and research efforts.
As of January, Amazon boasts an impressive portfolio of 401 renewable energy projects spanning 22 countries. This includes an impressive array of 164 utility-scale wind and solar farms, complemented by 237 on-site rooftop solar installations strategically placed at fulfilment centres, AWS data centres, corporate offices, and physical stores.
Green tech footprints
The dominance of Big Tech companies in the arena of clean power procurement signifies the pivotal role that these industry leaders play in driving sustainability and reducing carbon footprints. While Amazon stands out as a prominent player, it is important to recognise the collective impact of all companies involved.
The efforts of tech giants such as Amazon, Meta (Facebook's parent company), Google, Microsoft, and Codelco, a state-owned copper mining enterprise, underscore their commitment to sustainable practices. These companies have emerged as significant buyers of renewable power, surpassing entire nation states in their clean energy procurement.
The adoption of ambitious goals, like Amazon's Climate Pledge to achieve net-zero carbon emissions by 2040, demonstrates the shared vision for a sustainable future among these industry leaders.
By accelerating their renewable energy adoption timelines and investing in innovative solutions, these companies are actively driving the transition towards clean energy sources.
Through their commitment to clean power procurement, these tech companies have made remarkable strides in expanding renewable energy capacity. Their collective efforts have resulted in the development of numerous utility-scale wind and solar farms, as well as rooftop solar installations across multiple countries.
Moreover, these companies are not just focused on buying Renewable Energy Credits (RECs), but are actively involved in building new wind and solar projects. By directly investing in renewable infrastructure, they aim to promote the growth of the renewable industry and reduce dependence on RECs over time.
However, the journey towards a sustainable future is not without challenges. Tech companies are actively engaging with governments, regulators, and utility officials in countries where the energy infrastructure is state-owned.
By leveraging their influential brand reputation and successful track record in deploying renewables, these companies are driving discussions and paving the way for clean energy projects.
While the concentration of clean power projects has predominantly been in regions like the United States and Europe due to favourable regulatory frameworks, efforts are being made to expand renewable initiatives worldwide.
By advocating for policy changes and collaborating with stakeholders, these companies aim to create opportunities for renewable investments in countries with nascent supply chains and less developed energy infrastructure.
The collective efforts of Big Tech companies in clean power procurement demonstrate their commitment to sustainability and reducing carbon footprints. By actively investing in renewable energy projects and working towards ambitious goals, these companies are leading the way in driving the global transition to a cleaner and more sustainable future.
Their actions serve as an inspiration for other companies to follow suit and contribute to the collective efforts for a greener planet.