Ben & Jerry's: Moving to a responsible dairy sourcing model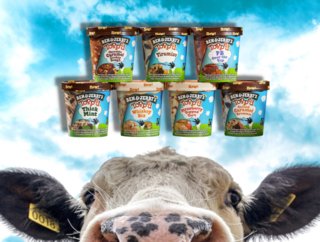 Ice cream giant Ben & Jerry's moves to a sustainable, responsible and ethical model for sourcing its dairy products
It's no surprise that the fundamental focus of any private organisation, is by its very nature, profitability.
This was always known as 'the bottom line'. But a growing environmental activism and ethical awareness that focuses beyond individuals (whether sentient or corporate), has introduced 'the triple bottom line' which encompasses economic, social and environmental pivots as part of a newly emerging economic model.
Where sustainability once meant simply to continue, maintain or endure, (as in the insouciant persistence of corporate economic activities), its connotations are now bound up with ecological greens and blues.
This paradigm shift is leading to corporate entities beginning to see cost-benefit analysis as one that must incorporate people and planet into their economic considerations.
As part of this change, ethical food sourcing is becoming a much more pervasive issue, and the mistreatment of animals caused by the food production industry is now a growing consideration for whether consumers actually engage with products, services or companies.
According to Aptean, 85% of consumers have already started to shift their purchase behaviours toward more sustainable options.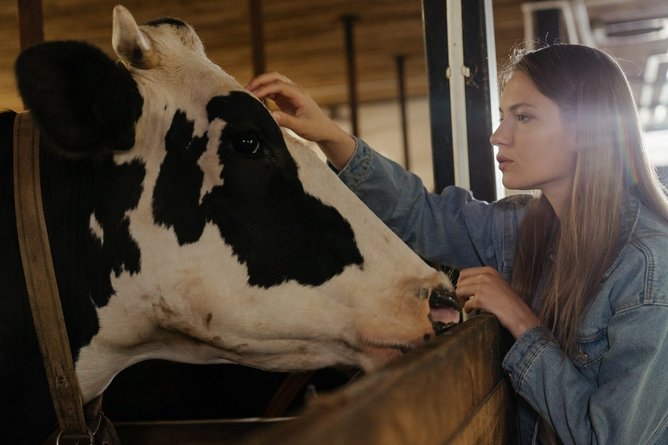 The shady practice of separating calf from cow, due to the presumption of economic viability has been an enduring practice in the modern dairy industry. There are over 270mn cows producing milk across the world. The Ethical Dairy in the United Kingdom, dedicated three years to developing a successful dairy farming system that allowed for cow and calf housing while still maintaining financial viability.
The Ethical Dairy's demonstration that responsible dairy sourcing can be simultaneously profitable and ethical, has roused a resistance to traditional unscrupulous practices including that of the giant ice cream producer Ben & Jerry's.
Through their Caring Dairy program, Ben & Jerry's has created a sustainability effort to secure the welfare of the cows used to produce their ice cream, by allowing the company to partner with local farmers in an effort to improve their farming practices and environment.
The program also establishes a system whereby local farmers are financially incentivised to improve working conditions, since B&J has also endorsed the Milk with Dignity project.
Global procurement efforts are becoming ever-closely tied to sustainability and ethical values, and simply put, those organisations that do not adapt to this quickening ethical and sustainable landscape, will fail. Ben & Jerry's is founded on and dedicated to 'a sustainable corporate concept of linked prosperity'. Your organisation should be too.