AWS: Challenges & opportunities in cloud digital procurement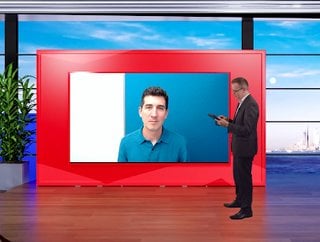 Matt Yanchyshyn speaks at Procurement and Supply Chain Live New York (Credit: BizClik)
AWS's Matt Yanchyshyn explains to Procurement & Supply Chain LIVE New York how CPOs can be the chief enablers of business using the cloud
The event saw a strong line-up of innovators, thought leaders and strategists share insight and advice across the fields of procurement and supply chain.
Procurement & Supply Chain LIVE New York Virtual went out to a global audience, who enjoyed top-line speakers from firms including EY, Capgemini, AXA XL, Mastercard & SnowFlake.
Important themes under discussion included: AI and intelligent procurement; ESG and resilient supply chains; digital transformation; Scope 3 and fossil fuels; the 'talent gap'; the cost of energy procurement; and omnichannel sourcing.
In his virtual fireside chat Matt Yanchyshyn addressed the challenges and opportunities for buyers working with digital procurement in the cloud.
CPO can be chief cloud enabler
"I work with a lot of chief procurement officers and often it reminds me of when I worked with the CISOs in the financial services industry a few years ago when they were also embracing the cloud. In some cases the CIO when it came to cloud migrations was often seen as the blocker," said Matt.
"One of my CIO friends at a big financial services institution said their office was called the 'office of no'. When I think of the role of the CPO and the evolution of procurement in the cloud, fast forward today and sometimes the CPO is seen as the blocker."
Matt went on to explain how that scenario has quickly evolved, so that chief procurement officers now play a vital role in championing digital procurement in the cloud.
"What we see is an opportunity to change that role of the CPO to be actually an enabler and one of the chief champions of cloud. When it comes to enterprise procurement motions for cloud software and data and marketplaces specifically, we are still at the early to middle stages. I think changing that perception is probably the biggest philosophical challenge."
Risk management as a service
He went on to explain to the global audience in the opening address of the event, the key themes he expects to influence the sector in the future.
"What is really for me an emerging important space in procurement cloud marketplaces is risk management. We're responding for example, with AWS marketplace with features like, , vendor insights. It's effectively risk management as a service," said Matt.
"This is the new frontier for me. Yes, we can have standardised terms so the lawyers don't have to spend as much time redlining. Yes, we can reduce costs, but what if we could also get all of those SaaS vendors to effectively provide proof that they're architected in such a way that you can meet your digital sovereignty requirements in Germany if you're selling there for example, or if you're selling into the government space that there's FedRAMP compliance or SOC2, all of these acronyms and compliance regimes and regulatory needs that send shivers down some procurement officers spine."
"There can be challenges that we can actually overcome through cloud marketplace procurement for, for me, this is the next big thing."