Andrea Albright: Dynamic, inclusive and innovative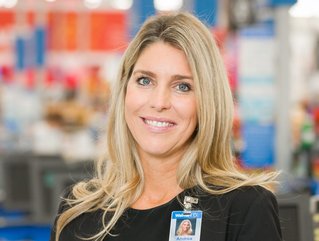 Andrea Albright is EVP of Global Sourcing at Walmart and an outstanding leader in innovation, transformation and inclusion
A Walmart veteran, Andrea Albright has been a part of the American multinational retail corporation since taking on the role of Assistant Buyer in 2005.
Serving as Executive Vice President (EVP) of Global Sourcing, she has developed a career at Walmart built on innovation, transformation, and inclusion. Among her peers, Albright has a reputation of being a dynamic, solutions-orientated leader.
Completing the International Women's Forum Fellows Program, Albright has been recognised as a rising woman in business, one of Fortune's Most Powerful Women in Next Gen, and sits at number four in Procurement Magazine's Top 100 Women in Procurement.
Dynamic, inclusive and innovative
With 10 years of leadership experience managing and inspiring large teams, Albright credits her success over the years to creating strategies with a customer-first mindset and building highly competent, cognitive, adverse teams to effectively execute such strategies.
Among her teams, Albright has been an inspiration, fostering working environments built on trust and psychological safety. It is this approach that she believes encourages radical candour, accelerates the speed of both collaboration and innovation, reduces waste, and increases the targeted use of resources.
"During my career at Walmart, I've unlocked team and organisational capabilities to deliver consistent results in sales and profit growth, cost reductions, merchandising innovations, and talent development. Results have led to roles of increasing scope and responsibilities, as well as a reputation as a dynamic, inclusive leader," says Albright.
Over the years, Albright has managed multi-billion-dollar P&Ls and teams of up to 1,200 people. She has also supported 200,000+ associates in a wide range of categories and models, including brick and mortar, eCommerce, and direct-to-store deliver (DSD).
Diversity and inclusion
Being a strong advocate for diverse and inclusive workforces, Albright has often spoke out on ways industries can open doors for women.
"At Walmart, we know we are at our best when we champion diversity and inclusion across our business. Women make up the majority of our associates and the majority of our shoppers, so it makes sense for us to use our strength to support women at all levels of the business," said Albright.
In her role, Albright supports the inclusion of women in positions of leadership; provides associates with the opportunities to complete training and advance their careers; and empowers women suppliers to effectively work with Walmart to grow their business.
Via Walmart's supplier inclusion programme, the retailer has spent nearly US$30bn with women-owned businesses. "We're proud of that number, but we know there is more work to be done as we strive to have our suppliers better reflect the communities we serve," said Albright.
Albright currently holds a Bachelor's degree in Science, Apparel, Textile and Apparel Marketing from Kansas State University, and a Master's in Business Administration and Education from the University of Arkansas.
She continues to serve as the President Of The Board Of Directors at the Girl Scouts; as a Board Member for Cancer Challenge; and as an Alumni Board Member for both Kansas State University and the University of Arkansas.
"I am always amazed by the talented young professionals we host every summer for our internship programme here at Walmart. Having this level of diverse talent from all over the country is so exciting, as is the idea that the next generation will continue to do amazing things as new associates beginning their careers" - Andrea Albright
"The innovation women bring to retail is absolutely crucial [...] Thank you to our women business owners who were boldly courageous enough to follow their passions" - Andrea Albright