An interview on Circular Economies with Sam Wallis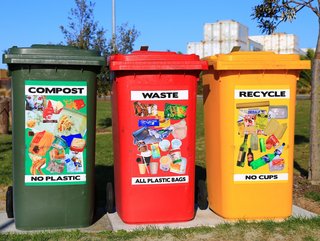 Sam Wallis is Product Marketing Manager at Tradeshift. We caught up with him to ask about the ins and outs and roundabouts of circular economies
Please could you start by introducing yourself and your role?
I'm a product marketing manager at Tradeshift. I work with our business unit development teams to identify and bring to market new propositions and products that help our customers address the biggest challenges they are facing. I joined Tradeshift earlier this year, and one of the key things that attracted me to the company was the network model that connects buyers and suppliers on a single platform. Visibility is one of the founding principles of ESG and circularity in the supply chain. As these issues move ever higher up the procurement agenda, there's a real opportunity for us to make a genuine difference.
What is the circular economy, and how does it relate to procurement?
When we think of supply chains, we usually think of the end user as the last link in the chain. But there's an entire chain onwards from there: end-of-life, bin, waste management company, landfill. The circular economy is exactly the same concept as recycling and upcycling - how to reuse more materials and send less to the dump - but on a global, macroeconomic scale.
Circular procurement is the application of this concept to the massive amount of purchasing in the business world.
The circular economy is about so much more than "walking the walk" on sustainability. In the past, eco-friendly brands were often niche players, determined to hold their values above their bottom lines. But a recent surge in creativity from the procurement department had bred a new hybrid model–where profit and values go hand in hand.
Companies are using the philosophy of the circular economy to create new product-to-service approaches, new materials recovery methods, and smarter projections and preparedness for future costs.
What's the relationship between the Circular Economy and net zero?
It's absolutely central. The stats on landfill emissions are staggering: according to the US government, municipal solid waste (MSW) landfills are the third-largest source of human-related methane emissions in the states, equivalent to around 20 million cars driven for one year, or the annual CO2 emissions from nearly 11.9 million homes.
And remember, the main emission from landfill is methane, which is around 30 times more potent than CO2 as a greenhouse gas.
We shouldn't look at the issue just in terms of emissions, though. We need to get businesses away from thinking of the circular economy as a major opportunity to improve processes, deliver better products, and save significant amounts of money that they can reinvest in the business - including in next generation green technologies.
There's also global recognition that resources are finite and to do business for decades to come, corporations will have to act as stewards of the circular economy. So a circular economy is also a virtuous circle for the whole business ecosystem.
What are the main barriers to the Circular Economy?
The biggest challenge is understanding what a radical transformation the Circular Economy entails. "Circularity" isn't something you can bolt on, like a piece of software. It requires a fundamental rethinking of corporate strategy.
It's a revolution on a par with (and in some ways related to) the sharing economy, which has seen hundreds of new businesses changing entire industries overnight. Businesses like Uber, AirBnB, and Netflix have transformed the way consumer goods - and particularly services - are delivered.
That's a great illustration of how businesses need to dream big if they want to seize the opportunities presented by the Circular Economy.
There's also a lot of hard work needed to reimagine and "circularise" supply chains. Leaders have to rethink their supply chain economy as a network, not as a collection of single companies. We need to work as one, choreographing the movement between materials and goods across the entire, end-to-end supply chain.
5 key procurement considerations
At Tradeshift, we've identified five key procurement considerations for businesses looking to tap into the Circular Economy:
Outputs become inputs because your goods don't end their life with their customers, but become an input in your supply chain. This means your accounts payable and accounts receivable processes will form a loop instead of a straight line.
Supply chains must become fully digital; otherwise it is impossible to coordinate all the moving parts a circular supply chain requires in real time.
Assess your suppliers and partner only with those who share your vision and goals towards a circular supply chain.
Figure out the cash flow demands of a circular supply chain, compared to a linear one. Your margins might improve, but your suppliers' need for cash may change.
Make a plan to manage the components like the evidence, materials, production information and components for the entire lifecycle.
With so many companies/organisations greenwashing their actual efforts, to what extent do you think a Circular Economy is actually achievable?
Let's be blunt: if your number one priority for undertaking a Circular Economy initiative is to burnish your image, you'll fall flat on your face. First, this isn't a PR exercise: your ambition should be how to make your enterprise relevant until the end of the century.
Businesses that cling to linear supply chains will quickly become dinosaurs, unable to react to changing consumer demands and to compete with new business models from established competitors and start-up rivals.
And don't forget the power of the ethical consumer. If greenwashing ever did work, it certainly doesn't today. Issues around the climate and sustainability are people's biggest worries, and consumers can easily distinguish between businesses that talk about being green and those that take meaningful steps towards that goal.
What's one insight that you would like to share with your audience?
Ultimately, the Circular Economy is about values. A business is either committed to revolutionising their supply chains towards circularity, or it is wedded to the old, wasteful linear model.

Whether these initiatives succeed depends entirely on whether the enterprise has a genuine will to seize the opportunities of the Circular Economy and reduce its impact on the environment. Half-measures won't succeed; what's more, there is no way to hide failure from regulators, watchdogs, environmental groups and consumers.
What does the future hold for the Circular Economy?
By 2050, the world economy is expected to quadruple and the global population is projected to approach 10 billion. As regions grow more economically secure, their national consumption is going to rise even as birth rates fall. That means that the velocity and volume of goods produced and shipped across global supply chains is going to grow exponentially.
A Circular Economy and circular supply chains are inevitable, because the alternative is unthinkable. For businesses, it's not just about saving the planet, or even polishing your "green" credentials. Those that invest in smarter and sustainable inputs now, and plan for the long term are likely to far excel beyond their more short-sighted peers who think they can survive with wasteful, outdated, analogue supply chains.