Amazon Business and AbilityOne: Procurement diversity boost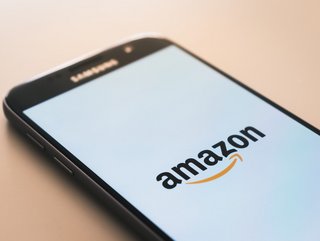 Amazon Business and AbilityOne: Procurement diversity boost
Procurement diversity aimed at those with disabilities such as blindness has been given a major lift through Amazon Business and AbilityOne partnership
A recent partnership between procurement and wholesale solutions giant, Amazon Business and AbilityOne has provided a significant boost to federal procurement initiatives aimed at supporting manufacturers with a high proportion of disabled employees.
AbilityOne is a federally administered program that has been a source of employment for individuals who are blind or living with significant disabilities since the 1930s. Under the guidance of the US AbilityOne Commission, around 500 non-profit organisations offer products and services to the federal government at fair market rates through the program's Authorised Agencies, National Industries for the Blind and SourceAmerica.
The AbilityOne program has mission-critical mandatory source of supply agreements with the government, covering a range of products from office supplies to medical equipment, including PPE. This has resulted in around 40,000 people being employed under the AbilityOne program. In 2022, the program generated US$2.1bn in revenue primarily through its largest customer, the US Department of Defense.
Amazon Business's new branded storefront will make AbilityOne products, particularly those sold under the National Industries for the Blind's SKILCRAFT brand, more visible and easily accessible to government buyers. The store will also streamline the procurement process for government buyers by automating permissions and approvals for staff teams through standard bulk procurement features like guided buying.
Despite being able to purchase AbilityOne products from other online retailers, the storefront on Amazon Business will allow buyers to easily identify and purchase products from one central location.

This partnership will allow AbilityOne vendors to increase their sales, thereby contributing greater financial resources back into charitable concerns and creating cost-savings in welfare benefits for taxpayers.
The Federal Acquisition Regulation (FAR) 8.7, and the 1971 Javits-Wagner-O'Day Act (JWOD) Act maintain supply chain diversity commitments through government buyers.
Commenting on the new partnership, Mark Fox, Senior Manager of Federal Sales at Amazon Business said, "The AbilityOne storefront on Amazon Business makes the online procurement experience more convenient for government buyers by helping them meet their federal purchasing requirements with expanded AbilityOne and SKILCRAFT selection."
Kevin Lynch, President and CEO of NIB, added, "We're pleased that our government customers can enjoy the convenience of Amazon Business when shopping for SKILCRAFT and AbilityOne products. We look forward to a productive partnership with Amazon to meet the evolving needs of government and support the employment of Americans who are blind or have significant disabilities."
Disability employment initiatives have been around for decades, and while some may criticise them for being a siloed anachronism and prone to worker exploitation, they represent a fantastic opportunity for workers who may have otherwise been excluded from the workforce to upskill and make a valuable economic contribution.

Partnering with an online retail giant like Amazon Business is an opportunity to modernise the AbilityOne program and secure its future.