Alibaba & L'Oréal partner for circular economy in cosmetics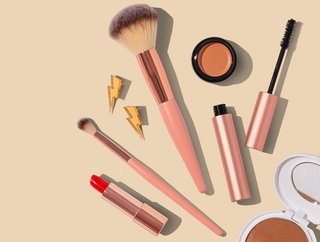 Alibaba & L'Oréal partner for circular economy in cosmetics
Beauty standards: Driving sustainability in the cosmetic industry with procurement & partnerships as L'Oréal & Alibaba team up to make cosmetics go green
The Alibaba Group and L'Oréal's partnership to promote a circular economy within China's beauty industry has garnered attention for its approach towards sustainability. The beauty industry in China is worth US$87bn and has a significant impact on sustainability among consumers, given the high level of influence of beauty and personal care products on the environment and ESG issues.
Plastic foundations of beauty
One of the most significant environmental challenges that the beauty industry faces is plastic pollution. Despite many recycling promotions at the government and local community level in China, there is still much opportunity for innovation and technology in recycling to be developed and scaled to make it easy for consumers to participate.
Circular economies in cosmetics
The Alibaba and L'Oréal partnership is focused on creating a circular economy within the beauty industry, with a specific emphasis on the digital economy's impact. In the next three years, the companies plan to take innovative pilots and "moonshots" to address sustainability issues. The recent launch of a product information labelling system in China, the first in the beauty market, brings together L'Oréal and Alibaba's platform to reach the maximum number of consumers online every day and interact and learn about the information that can be provided with a beauty product.
Yardsticks and feedback loops
Sustainability is about transparency, traceability, and measurements, and the partnership has identified a few yardsticks to measure its success. These include shared products and consumers, the number of green shoppers, consumer awareness and education, and the development of partnerships with other stakeholders.
The beauty industry's move towards sustainability is crucial, given the industry's significant impact on the environment. Through collaborations and innovative approaches like the partnership between Alibaba and L'Oréal, the industry can work towards creating a more sustainable future.
Procurement and the make-up of sustainability
Procurement plays a crucial role in driving sustainability by sourcing eco-friendly materials and products, implementing green initiatives, and selecting suppliers with responsible practices.
In the beauty industry, plastic pollution is a significant environmental challenge and procurement can play a vital role in addressing this issue. By working with suppliers who use sustainable packaging materials and implementing a closed-loop supply chain, companies can reduce their plastic waste and promote a circular economy.
The Alibaba and L'Oréal partnership also highlights the importance of technology and innovation in sustainability. By leveraging digital platforms, companies can increase transparency and traceability in their supply chains and provide consumers with more information about sustainable products, empowering procurement to gain insights to reformulate their practices in line with sustainability efforts.
Measuring the success of sustainability initiatives is also crucial, and the yardsticks identified by the partnership provide valuable insights into the effectiveness of their efforts. By tracking shared products and consumers, the number of green shoppers, consumer awareness and education, the partnership can measure its impact and potentially identify areas for improvement.
The Alibaba and L'Oréal partnership underscores the importance of sustainability in procurement and highlights the role that technology and innovation can play in driving sustainability initiatives. Through collaborations and innovative approaches, the beauty industry can work towards creating a more sustainable future, and the importance of partnerships in achieving ESGs and sustainability is underscored once more.