AI-driven autonomous negotiation technology with Martin Rand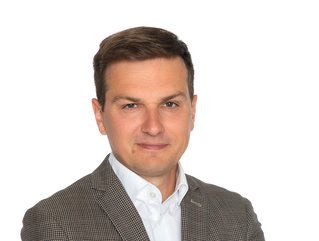 CEO and co-founder of Pactum (the AI-driven autonomous negotiation technology), Martin Rand, on AI & Automation in Procurement and beyond...
Martin Rand is the CEO and co-founder of Pactum – the creator of AI-driven autonomous negotiation technology. He founded Pactum in 2019 after identifying a need that had not been addressed.
Enterprises have hundreds of millions of dollars locked in inefficient contract agreements, and unlocking such value is difficult. Global enterprises also have thousands of suppliers, and they can only actively manage 20% of them (their strategic suppliers).
The other 80% are left unmanaged because it would require too much manpower, and be too complex to negotiate these thousands of contracts. We asked him about AI and Automation with its implications for procurement and supply chains across the world.
The value that AI and Automation can provide to organisations
Artificial intelligence can reduce employee burnout and increase operational efficiency by automating tasks requiring low human input.
"With commercial negotiations, AI chatbots have developed where they can now create immediate value for both the user and the company," says Rand. "Rather than leaving 80% of contracts unmanaged or settling for general agreements, procurement teams are leveraging intelligent chat platforms to streamline low-level tasks, generate savings, and improve contract terms for both themselves and their suppliers.
"For example, using Pactum's technology, Walmart has already closed deals with 68% of its suppliers in the U.S., Chile, and South Africa, generating an average savings of 3%."
By automating repetitive processes, businesses can augment their procurement team's capabilities and empower procurement leaders to focus on higher level, more strategic initiatives.
Some common misconceptions about AI/Automation
Rand says: "A common misconception with artificial intelligence is the belief that it just has to be turned on to achieve value.
"AI is smart, but it's just a tool, and its results depend on two things: the quality of the data and how it's being used."
Procurement organisations have very different levels of data quality. "For instance," says Rand, "some have multiple ERPs and the data can be very fragmented. In order for technology like chatbots to function, they need clean data.
"Pactum achieves this in two ways, either humans create a separate project to clean it up themselves, or they let artificial intelligence do it for them by automatically reaching out to vendors to fill data gaps."
Clean data alone, however, does not guarantee monetary value. To successfully conduct commercial negotiations, Pactum needs to have a very close relationship with an organisation. "It needs to understand the company's procurement strategy, supplier values, and what benefits can be derived from the AI, so the chatbots can deliver bottom line value for both the customer and their suppliers," says Rand.
Some of the main barriers to successful AI adoption
According to Rand, the main barrier to successful AI adoption is the misperception that the technology is here to replace human employees. "That is simply not true," he says.
"AI does not replace people in the negotiation equation but rather augments Fortune 500's capabilities. AI technology empowers business leaders to focus on critical, strategic initiatives that drive their business forward rather than spending time on low-level, mundane tasks. For artificial intelligence to scale, the technology needs to be seen as a friend, not a foe."
How AI/Automation can drive greater productivity and sustainability
AI drives productivity by automating processes that do not require human intuition like data cleansing, but it can also be used to promote sustainability.
"Today, the main problem for enterprises is determining how to address Scope 3 emissions, the greenhouse gases produced by their indirect suppliers," says Rand.
"Given the sheer amount of data present in modern day enterprises, they don't have the human capacity to sort through this data and determine the best steps to cutting scope 3 emissions.
"Through autonomous negotiations, carbon output can be assigned as a tradable term in the negotiation process. It can then be traded across the supply chain and enterprises can prioritise working with suppliers who meet their carbon emission reduction targets.
"For example, they could offer lower costs for suppliers with better ESG ratings, thus incentivising businesses across the supply chain to cut emissions. This is only possible through autonomous negotiations which can understand and sort through the large amounts of data in a negotiation with dozens of tradable terms."
The procurement industry is facing an incredibly difficult situation with violent fluctuations in commodity prices and on-going supply chain disruptions. This level of inflation hasn't happened for 40 years, so most of today's procurement professionals have never experienced this level of disruption.
"40 years ago," says Rand, "procurement didn't have an autonomous agent that could negotiate contract terms with 10,000+ suppliers when the macroeconomic environment changed back then.
"Today, it has systems that not only support the business function but also conduct it, automatically creating both monetary and time savings. Pactum is proud to be the inventors of a very practical use of AI for procurement teams today – commercial negotiations."
What is the future for AI and Automation?
In the context of commercial negotiations, people are responsible for developing category strategies on how to buy today. But quite often, this process involves very little human intuition and it's mainly done through data.
Martin Rand says: "In the future, as AI negotiates tens of thousands of deals, it will start to identify buying patterns and automate this process. This means the human role becomes setting up a new strategy within the system according to their intuition and knowledge of how the world is changing rather than executing the repeatable tasks.
"The same is true for the AI industry as a whole. As the industry develops, the technology will become smarter, identify more patterns in business operations, and continue to improve workforce productivity."