Data-driven procurement: leveraging people, processes & tech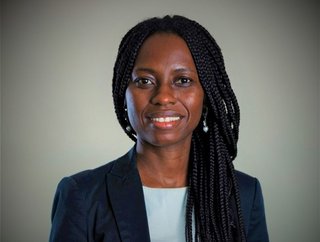 Ama Aidoo-Sam
ResMed's Director of Procurement operations, Ama-Aidoo Sam, on how to use data to clarify and organise procurement across the board
To work efficiently and make effective, informed decisions, procurement professionals rely heavily on data analytics. Insights from data analysis can be used in sourcing to select the supplier best suited to meet the requirements of the organisation.
In supplier management, having performance-related data means proactive management of suppliers to the contractual terms and being able to identify suppliers that are not performing and managing them. Access to risk data means awareness of issues that may impact compliance, quality, or lead to disruptions across the supplier chain, allowing for proactive management of the identified issues. Access to data analytics therefore allows procurement professionals to make informed decisions across the procurement lifecycle.
Key challenges in implementing a data-driven procurement strategy
Ama Aidoo-Sam is Director of Procurement Operations at ResMed, the innovative medical device and digital health solutions organisation based out of Dan Diego, California. Her role covers all processes and systems from a procurement perspective, while her team works very closely with, and supports, the category and sourcing teams that collectively perform the overall procurement function.
"Challenges to implementing a data-driven procurement strategy can come from people, process, or from technology," she says. "From a people-and-process perspective, it manifests as resistance to change, with people being stuck in their ways of thinking and doing things."
Examples of this may include people not following established processes or finding ways to bypass them; an unwillingness to apply new processes; or the application of old mindsets to new ways of working. "Some negative results of these approaches can be teams pulling data from differing sources, inconsistent data, or impaired data visibility altogether," she says.
"From a technology perspective, there may be divergent, unintegrated solutions being utilised that are creating data silos. It's important for organisations to keep processes simple and easy to follow, documented, and easily accessible – and to always do these things with the best interests of the end-user in mind."
Aidoo-Sam points out that, when choosing new procurement technologies, organisations need to ensure that requirements and expectations are clearly defined, and that the process for using it is agreed on by all key players. "Don't select the technology simply because it's the new iteration of existing technology. Without getting the process foundation right, organisations will encounter data issues, even when using so-called 'best-in-class' solutions. To overcome these challenges, organisations need to consider and balance the management of people, process, and technology as these all provide input into data."
The role of AI and ML in procurement decision-making
Artificial intelligence (AI) and machine learning (ML) will play a major role in enabling better analysis of data – thus aiding decision making – thanks to their ability to analyse large amounts of data, come up with insights and trends and provide recommendations.
AI and ML can also be used across the procurement lifecycle – from assisting with supplier selection, based on the information provided in Requests for Tender, and spend analysis, where the two can help identify opportunities for cost savings, through to contract management, where they can help analyse the real value from contracts.
Aidoo-Sam says: "This technology can also help with identifying risks. Across all these areas, getting data analysis will help inform decisions. The world of AI/ML is constantly evolving and the utilisation of both in procurement is swiftly progressing. There is room for improvement, however, and it will be good to see how this evolution plays out."
Improving the quality of data in procurement
Accurate and reliable data starts at the point of data collection. "Therefore, organisations should ensure that there are rules in place to govern that initial step in the process," says Aidoo-Sam. "A good data governance policy clearly identifies the data owner, the data steward, the data custodian, and each of their responsibilities and points of interaction.
"The systems used to collect data can also be set up to ensure there is verification at the point of data entry. The process for cleansing and maintaining the data is equally important. Having clear accountability around the collection, storage, and processing of the data helps to improve the quality of data.
"And, finally, working with bad data frustrates everyone – especially procurement professionals – so having a process where anyone in the organisation can report data issues is another important step to improving the quality of data."
The impact of big data on the procurement function
There's a lot of talk about big data – and it's true that companies have access to more data than ever before. One of the main impacts of big data is better access to insights, trends, and patterns that can assist in making more informed business decisions.
"Having big data is one thing," says Aidoo-Sam, "but in order to leverage that data, organisations need the right tools and in-house expertise to effectively interpret the data correctly.
"Procurement professionals need to learn the analytical skills that enable them not only to correctly interpret the information that's gleaned from big data, but also to ask the right questions to get the correct insights in the first place, to explain data and insights to key stakeholders."
Balancing the use of data with intuition and experience
Aidoo-Sam says that, ultimately, data will provide you with facts (spend data, usage trends, and demand trends, for example), but the ability to use that data to make an informed decision rests with the procurement professional.
"This is where your experience and intuition become important," she says. "For example, current and projected spend data doesn't tell the full story, and it's not the only factor impacting the dynamics of certain relationships within a business. There's also, for instance, high potential value in qualitative data, like market intelligence, gathered from talking to colleagues or partners."
Ama's advice to procurement professionals is: "Use a combination of data together with your experience and intuition when it comes to making decisions for your organisation."

ProcureCon - The flagship procurement event
Ama Aidoo-Sam was a speaker at ProcureCon Australia 2023; the flagship procurement event which was held from May 24th-25th, to benchmark company strategies with Australia's biggest companies.

But ProcureCon is not stopping there!

The ProcureCon Asia 2023 summit will be taking place in Singapore between July 11th-13th with inspirational keynotes, small-group interactive learning, fun networking sessions and hundreds of procurement peers to connect with.

To get a discount on the tickets, register here, and use the promo code "PMAGASIA15".

For anybody professional that's serious about procurement, the ProcureCon Asia 2023 summit is not to be missed...