5 Minutes With: Simon Geale EVP, Procurement at Proxima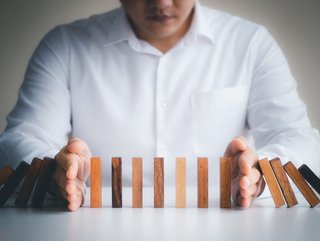 The benefits of cognitive data-driven risk management in procurement
Procurement Magazine gains insights on the benefits of cognitive data-driven risk management in procurement from Simon Geale EVP of Procurement at Proxima
​​​​​​​What is cognitive data-driven risk management for procurement?
The term cognitive refers to the mental process of knowing, learning and understanding. It's a core process for humans, and of course, more recently, we are seeing increasing examples of cognition in the technology around us. For instance, in a procurement context, we've seen cognitive sourcing applications on the shop shelves for some time where the technology does more of the process and decisioning than in conventional automation. Applying the concept to risk management sees us connecting and collecting often large amounts of data and subsequently using AI and machine learning to go through that cognitive process in order to identify, forecast and act upon risks.
What are the benefits?
If you look at this back to front, the end goal is to make better decisions. Luck aside, good decisions are usually made as a result of that cognitive process; assimilation and processing of data and information from various sources before making a decision. The challenge for businesses is scale and complexity, as they are exposed to a vast number of variables that have an impact on other variables. If you consider each of these variables as a data point, then a "cognitive" solution will allow the business to be always vigilant, collecting data, and turning it into decisions. Ultimately, machines can do more, faster, and with greater accuracy than is practically possible for humans, which is the key benefit.
What are the challenges?
The key challenge for most is that these solutions are technically possible, and look very good on paper, but are out of reach. There are a variety of brilliant risk-technologies emerging, but at the time of writing, there are no affordable utility offerings that connect all the dots. Building a cognitive risk programme remains the preserve of large businesses who care enough about risk today, can attract the skills and capability to build, and foot the bill. And that is before you explore the complexities of driving Nth tier supplier adoption or eliminating cognitive bias in analysis. This leaves most companies taking a more pragmatic approach to risk, prioritising what they want to address, within which value chains, and then taking a balanced approach to risk and resilience based on what we often call their "risk appetite" – ultimately asking how much you want to gamble.
What value does it offer that other strategies don't?
It really comes back to always being on and aware and the ability to work at scale. Cognitive gives companies the opportunity to predict and calibrate or instantly recalibrate according to the variables around them. This ability, in theory, should make them faster and able to act with more certainty than otherwise possible. So, when it moves from possible to practical, there will be a clamour to adopt.