5 Minutes with: James Butcher, CEO at Supply Pilot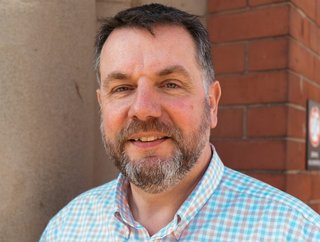 James Butcher, Multiple-time entrepreneur, Cambridge Institute of Sustainable Leadership Alumni and CEO of Supply Pilot talks procurement and innovation
I'm James Butcher, CEO at Supply Pilot. I am passionate about supplier engagement, which is achieved when companies work in collaboration with suppliers to accelerate change.
At Supply Pilot, our mission is to help companies transform the way they work with their suppliers to become more successful – with more sustainable products and brands at pace, and achieving measurable results within weeks, not years.
I have worked across the manufacturing industry, as well as many household name retailers, on best practice for many years, so I understand that much of what manufacturers do is driven by the requirements of the brands they manufacture for.
There is often a disconnect between brand and supplier – and this sparked a passion in me for improving supplier collaboration. When applied correctly, it is a win-win for both brand owner and supplier.
The opportunity to achieve benefits through collaboration with suppliers is often ignored or, at best, underestimated. Right now, brands need to be responding to environmental and social challenges, and they can do this best by focusing on their supply chain.
Effective supplier collaboration can empower suppliers to do more on time and, in turn, deliver accelerated results against brand and retailers' sustainability commitments, in addition to their commercial goals.
Supply Pilot's proven process and cloud platform are perfectly suited to driving this type of transformation.
How did you find yourself to be in the procurement industry?
I'd worked part-time for my dad's engineering company from a young age, and I think that experience helped my engineering mindset and problem-solving skills, as well as encouraging an entrepreneurial spirit.
My first role after graduating in engineering was as a software developer, which led me to becoming a solutions' consultant, implementing product control systems for the likes of Boots and Bayer.
I spent an enjoyable 20 years dealing with data, lot and barcoding equipment in factories, working with global customers and partners on a wide range of projects – from aerospace to potato crisps – before moving into software control as the founder of Claricom.
Our aim was to help ensure accurate barcoding and date coding to increase traceability in the supply chain, thereby reducing food waste. That led to my next step in retail: working with the likes of Asda, M&S and Tesco to develop best practice.
From here, my eyes were opened to the opportunities available through successful collaborations.
At Supply Pilot, our clients are typically the brand owner, whether this is a large manufacturer, consumer packaged goods customer or retail own-brand.
Change is most typically driven through procurement. This can range from the need to source products that meet certain responsible sourcing standards, or working with suppliers to deliver transformational processes, such as increased sustainable packaging or removing materials of concern.
What is your favourite thing about the industry you work in?
My favourite aspect is the ability to drive positive change, empowering brands and suppliers to enable this change. When done well, a more collaborative approach is the quickest way to deliver sustainability improvements that result in winning products. This defines success for the brands, as well as for the companies that manufacture for or supply those brands.
What we do at Supply Pilot is to enable the 'conversations' that would otherwise only be had with a small number of strategic suppliers. Our work enables this to be had with all suppliers, quickly and effectively, to scale the positive impact.
What do you think has been the biggest obstacle for procurement professionals in 2022 and what can the industry do to overcome it?
The biggest issue is often the sheer scale and complexity involved in procurement. The increasing number of suppliers, products and materials is often compounded by limited internal resources, which can leave clients feeling overwhelmed and with no option but to focus on the few.
What the industry needs is a simplified system of supplier collaboration, with clear, measurable and actionable communications on what is needed and why, to help inform and empower them.
What do you think will be the biggest trend in 2023 for procurement?
In the current uncertain economic climate, focus will be on cost and supplier consolidation.
However, this can be a false economy. It can stifle innovation. Necessity is the mother of invention, and therefore I predict the 'winners' will be those that seize on the current conditions to not stifle innovation, but encourage and empower those that deliver lower cost and more sustainable, winning products.