5 Minutes With: Anders Lillevik, CEO of Focal Point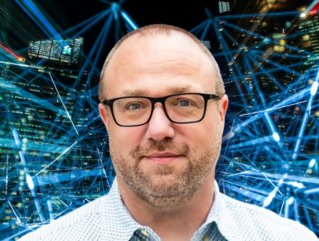 Anders Lillevik is Founder and CEO of Focal Point, the all-in-one procurement platform by CPOs, for CPOs

Anders Lillevik is the Founder and CEO of Focal Point, 'an all-in-one platform to track and optimise the procurement process, empower self-service and more accurately measure results'. We asked him about his journey, insights and objectives...

1. Could you start by introducing yourself and your role?
I'm a CPO by trade, having spent the bulk of my career in senior roles overseeing billions of dollars in annual spend at organizations like Fannie Mae, Webster Bank and QBE insurance. After 20+ years in the trenches, I put on my entrepreneurial hat in 2020 and founded Focal Point. As CEO, I oversee the company's daily operations from our Atlanta headquarters and ensure all activities align with our strategic mission: Empowering CPOs to fully modernize and optimize their procurement orchestration. On a personal note, I'm also a recently-minted father!
2. How did you go from Fannie Mae and Webster Bank to setting up Focal Point?
Working as a head of procurement and CPO at these large financial services institutions gave me first hand experience with the countless pain points that so many procurement professionals deal with daily. Oftentimes, necessity is the mother of invention. In our case, I knew that procurement suffers from a general lack of innovation because change is being largely driven by people without a procurement background.
What really solidified my decision to found Focal Point was based on an eye-opening experience I had while working as a consultant helping a client choose a procurement software suite. The quote for the software suite exceeded US$1mn, and the product would still require the procurement team to manage their work, planning and assignments in spreadsheets. I knew right then that in order for the industry to evolve, it needed a solution that could unify all procurement data and existing technologies while also automating tasks.
Although CPOs may want better solutions that make their jobs easier, many have become complacent working within the confines of their existing solutions. Focal Point's API connectivity enables CPOs to unify siloed data and leverage real-time analytics to monitor productivity, track requests, manage workflows and save money. The platform offers a thoughtfully-designed UI and every component is supported with robust analytics/reporting and support from onboarding to post-deployment.
3. What insights has the pandemic provided for Procurement as a whole?
The pandemic certainly shed light on the need for businesses to rapidly transform and modernize their operations with digital solutions. For procurement, specifically, this need shone a light on many of the challenges I alluded to previously, especially around siloed data and multiple stakeholders for a variety of approval processes.
The pandemic also highlighted the need for companies to focus on the ROI of their existing technology and software investments. For procurement, this meant finding solutions that augment the basic existing data layers in the procurement tech stack that unifies data and automates tasks to free up CPOs to focus on larger strategic planning and goals such as supplier diversity and ESG.
There are many "philosophies'' on how to best solve the challenges around modernizing procurement, and I believe there will be a period where we will see which philosophies resonate most with end users.
As winners are declared, there will be a period of market consolidation where the 3-4 largest providers will acquire startups to either prevent competition from picking up this innovation and/or to integrate them into their own solutions. Historically, the large providers in this space have had mixed results in acquiring and integrating solutions into their own product, which is why we still see disparate and disconnected solutions across the market.
4. What's Focal Point's main objective?
Our mantra is that Focal Point was built by CPOs for CPOs. Our main objective is to empower procurement leaders to shift their departments from pure cost centers to strategic contributors to the top and bottom line for their organizations. Simultaneously, we strive to empower Chief Procurement Officers to move up the digital maturity curve across every aspect of the procurement process.
Following our US$3mn Seed funding round in June, we aim to continue fulfilling an unmet need for a complete solution that offers and connects the tools needed for every aspect of procurement orchestration across siloed data and processes. Our short term goals are to continue scaling, bring on new clients, and grow the team to support the growing business. Big picture, we aim to emerge as the dominant solution for end-to-end procurement orchestration.
5. Tell us one thing you think people need to know
Don't be afraid to take risks. It's always easy to stay in a comfortable role that you are used to. I certainly could have stayed in the industry as a CPO, but decided that to truly change the industry, the innovation needed to come from an insider with intimate knowledge of the space. It was definitely not easy founding a company, right at the start of a global pandemic. Add to that the fact that Focal Point's co-founder Maxim and I had only met and worked remotely for the first two years of the business, and it adds up to many challenges. If you have an idea and can prove a solid product-market fit, go for it! It's never too late to start something new.