5 Minutes With: Dr. Cristina Stanca-Mustea of Scoutbee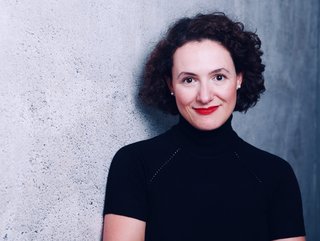 Dr. Cristina Stanca-Mustea is Customer Operations Manager at Scoutbee. She spoke to us about the central importance of procurement, D&I and more...
Please could you start by introducing yourself and your role?
My name is Cristina Stanca-Mustea (PhD). I am part of the Customer Success team at Scoutbee, and I support our clients in achieving their procurement goals, as well as enhancing their knowledge of relevant markets, suppliers and future trends. I also work alongside our data and product teams on implementing sustainability features into our solutions and sizing key opportunities for our customers in this field.
How did you find yourself to be in the procurement industry?
My interest in procurement started several years ago, when I was working for UNESCO in Paris on projects pertaining to the formulation and implementation of the UN Sustainable Development Goals. In the discussions rounds with crucial stakeholders, it became obvious that the interconnectivity of our world is one of the decisive factors for these goals to transcend from 'it looks good on paper' to actually become a shared, lived reality.
Not a single country or business group on the planet can achieve the major transformations required by these goals alone. There is a need for massive joint efforts, and the procurement industry can play a determinant role.
As I am now finalising a MBA focusing on business sustainability/ESG frameworks, I have the opportunity to consider the role of data accuracy in creating adequate change matrices for successful sustainability initiatives.
What is your favorite thing about the industry you work in?
There are many things that I find fascinating in procurement, especially working in strategic sourcing. For one, I do appreciate again and again the global reach of so many of our customers at Scoutbee, which allows me to gain a deep understanding in a great number of markets and businesses across all continents.
The other interesting aspect is understanding the snowball effect of critical changes towards greater sustainability in procurement. The supply chains are chains of effective correlations that can impact all aspects of our lives. One positive initiative can have a huge impact along the whole chain.
Last, but not least, I'd like to mention the fact that working in procurement has given me the opportunity to work with so many talented people, coming from all over the world. For instance, currently, I've about 100+ colleagues, coming from 40+ countries and 37% of them are female.
Based on your experience in the industry, what do you think is the biggest obstacle for women working in procurement? And what can be done to overcome these challenges?
As you may know, multiple industries are faced with the challenge of driving organizational diversity and inclusiveness, at all levels. Although there is an abundance of D&I initiatives, the results are lagging behind, when it comes to ensuring gender, race, ethnicity, demography and disability inclusiveness.
According to a Gartner 2021 survey, women constitute about 40% of the supply chain workforce. However, as always, one has to place data into context. The relative higher number of women active in this industry does not mean greater representation at the leadership level. On the contrary, the percentage went down in the last year, still according to the report.
Thus, I believe that some of the problems are the absence of a clear pathway towards leadership roles, a lack of mentorship and an overreliance on narrow educational backgrounds for procurement roles.
One solution for these challenges is creating internal pipelines of talent, changing the hiring strategy to account for inclusion and diversity in all areas, as well as actively supporting women to take up decision making and leadership roles. More importantly, it is important to fairly promote and compensate talented female professionals into such roles.
What do you think has been the biggest obstacle for procurement professionals in 2022 and what can the industry do to overcome it?
The biggest obstacle is probably reimagining adaptation to risk. Procurement professionals are well versed in assessing and addressing different types of challenges and risks. However, the war in Ukraine, for instance, as well as the responses to it, needed a thorough reevaluation of where each company stands, not as a business actor in its industry, but as a factor in supporting democracy and freedom.
Although supply chains are effectively the glue of well-functioning societies, the procurement world is not exactly accustomed to deal with so many moral questions and pressures.
The good and the bad news is that these types of moral imperatives will only increase for the procurement world. The huge task of dealing with climate change has moved firmly into the supply chain world. Governments, non-profit organizations as well as consumers are pushing for greater transparency, higher standards and more commitment on "doing the right thing" from businesses in general. This call for action, at this level, cannot be ignored.
I am very excited that Scoutbee is actively contributing to increasing the quality and quantity of data available to our clients, for greater visibility along their supply chains so that their decision can effectively lead to a better world.
What do you think will be the biggest trend in 2023 for procurement?
Well, I cannot look into a crystal ball, however, I do believe that the biggest trend is likely going to be the following: how can procurement teams go beyond the gathering of granular data, and connect it into knowledge matrices, on which one can build detailed scenarios? Thus, it will be about the relationships between different types of data, set in context. The accessibility and accuracy of such representations will determine the inflexion points of action, for maximum impact.