3 Equitable, Diverse & Inclusive perspectives on ED&I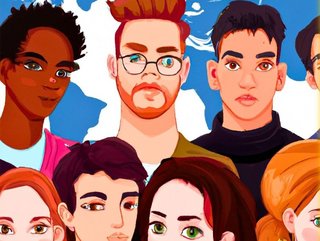 3 Equitable, Diverse & Inclusive perspectives on ED&I
As the importance of ED&I grows in the business world and beyond we asked 3 executives from different backgrounds about ED&I for them and their companies
Equity, Diversity and Inclusion (ED&I) is now a critical aspect of business and the procurement world; 'critical' both in the sense of being 'paramount', and as 'open to analysis' as to its meaning and denotation. After all, it's a project of immense proportions, and fittingly - its definition is still evolving.
We take a look at ED&I from three different perspectives - and three different professions - some aspects of which are in agreement, some at variance; but what is not open to question is the unmistakable growth in importance of ED&I in the business world and beyond.
"Attracting and retaining diverse talent and ensuring you are building an organisation that's reflective of the communities you work amongst is vital and no longer something organisations large or small can ignore," says Scott Dance, Director of Hays Procurement & Supply Chain for the UK and Ireland.
Hays, for anyone who needs an introduction, is a multinational company providing recruitment and human resources services across 33 countries globally. In other words, they know about people; and they know about businesses.
"Often," says Dance, "businesses tend to start that conversation with gender and race, but diversity goes far beyond that. True ED&I requires you to value, recognise and respect differences."
Dance believes that embracing these differences will add value to any workplace, "however just having representation of diverse groups doesn't go far enough," he says. "Encouraging diversity can be seen as being invited to a party, but fostering inclusion is being asked to dance when you get there, and this is just as important.
"Diversity and inclusion are the end goal, and fostering fairness and equity is how we get there. As a company, we can do this by honestly reflecting on our progress and calling out discrimination where we see it."
"At Sky, we use the CIPS definition of supplier diversity," says Rob Collie, Group Director of Procurement. "It puts the focus on the business to be inclusive, ensuring there is equity in access to opportunities and ability to do business."
Supplier Diversity is another important aspect of ED&I; the explicitly business-related stem of its diversity branch; a stem whose ramifications seek to promote diversity by being inclusive of a more diversified supplier-base.
He says: "Our inclusive procurement strategy has two equally important parts.
"The first involves using our power to support economic prosperity and opportunities for diverse suppliers, including businesses owned by historically excluded groups and the communities in which they operate."
Sky have adopted the standard diverse supplier definition of 51% owned and operated, with a focus on factors like ethnicity, gender, ability and sexual orientation.
"The second part of our strategy is all about taking action to ensure that all of our suppliers operate in a way that's consistent with our commitment to diversity, equality and inclusion," he says. "This helps us create a more diverse and inclusive supply chain, which is good for business."
To help us deliver on their strategy, Sky have partnered with organisations and advocacy groups, including The Black Equity Organisation, MSDUK, WeConnect, The Valuable 500 and Out Britain.
"We're delighted to work alongside these partners as we strive to make a positive difference," he says.
In a certain sense, Equity, Diversity and Inclusion is all about defence, and security - in principle.
Camilla Currin is Senior Partner Manager at Trend Micro Europe. She recognises the importance of ED&I to business, and specifically to the cyber security world. She says, "to effectively address cyber threats, I think that it's important to draw on resources from different regions and backgrounds, to create the most robust resilience possible.
The idea is that different experiences allow for different perspectives, and therefore different strengths.
"On a personal level," she says, "equity, diversity and inclusion are crucial in inspiring the next generation to pursue a career in the industry. By recognising that anyone can succeed in this field and that it's one's drive, one ambition, and one passion that enables them to enter the industry - we can create an inclusive environment that empowers everyone."
The cybersecurity landscape is an interesting one, and Currin says that primarily, people should be hired into positions based on ability and merit. This stands to reason. "It is critical to have people in positions with the correct skillset in order to achieve the most out of that individual for the benefit of the company.
"However," she says, "where there are people who are equally skilled and the one is from a different sex/gender/ethnicity to the standard employee, I would definitely lean towards having a person like that employed ahead of the standard model of employee in that particular business."
Key challenges in implementing ED&I
As Director of Hays Procurement & Supply Chain for the UK and Ireland, Dance says, "employers are putting in a significant amount of effort and taking action to build more inclusive workspaces. But there is still a long way to go, with the need for ongoing progress when it comes to attracting and retaining diverse talent, made even more pressing in a talent-short market.
"A tried and tested approach to enabling this is working in partnership with organisations to support routes into employment such as charitable organisations or social enterprises. Currently, just just over a quarter (26%) of employers say they work with government-backed skills programmes to support the recruitment of diverse talent, and 22% say they work with a charitable organisation/social enterprise supporting routes into employment, so there's certainly room for wider engagement here."
Rob Collie, Group Director of Procurement at Sky believes that one of the key challenges businesses face in implementing a supplier diversity and inclusion strategy in the UK, is the lack of readily available data. "Unlike in the United States, where reporting is mandatory and diverse supplier identification is simplified through single point sourcing databases, obtaining reliable data in other regions can be difficult.
"Without fact-based insights, it is challenging to make informed decisions and drive successful change. Sky's Inclusive Procurement Portal provides a clear entry path by allowing suppliers to do an initial registration with us. The portal serves as a diverse supplier sourcing database where we can identify diverse suppliers and match suppliers to opportunities."
Collies also thinks that a lack of senior leadership buy-in can also hinder progress. "However, our strategy is sponsored by our Group CFO and Comcast CPO, and is being delivered through a top-down and bottom-up approach, allowing us to accelerate and set bold objectives."
He says: "By addressing these barriers, we can create a more diverse and inclusive supply chain, leading to better business outcomes and greater social impact."
Advice to companies trying to implement ED&I and Supplier Diversity
Hays' Scott Dance says that If you're just starting on your journey to improve your ED&I, it's important to recognise that prioritising is essential. "You won't be able to make all of the changes you'd like at once.
"To make your journey more manageable, take a staggered approach, resolving quick-fix issues more immediately and setting out a long-term plan to resolve more complex issues that sit within the core of your business," he says.
"A more immediate change that you could implement may be a blind recruitment process to limit bias in the hiring process, whereas improving gender diversity on the whole, may be part of a much larger conversation."
Within their own business, Hays has set a target to increase female representation at the most senior levels of leadership in their business to 45% by 2025 and 50% by 2030. "With regards to your own workplace, it's important to both ask difficult questions about the goals we set and answer them frankly."
In terms of Supplier Diversity, Rob Collie says that Sky recognised the importance of having a dedicated resource for change from the outset, as it brings specialised knowledge and expertise to their procurement process.
"This has resulted in several benefits, such as increased speed, improved supplier relationships and consistency," he says. "To maximise our gains, we've found that it is key to align our procurement strategy with the needs of the business, whether that be achieving Net Zero or disrupting the market with Sky Glass.
"We also recognise the value of our incumbent diverse suppliers and ensure not to overlook their potential. By leveraging the expertise and resources of our existing suppliers, we can strengthen our relationships and achieve greater success in our procurement efforts."
Trend Micro's Senior Partner Manager, Camilla Currin says: "Businesses should implement equity, diversity and inclusion (ED&I) practices to benefit from a larger pool of perspectives, increase the talent pool, and become more attractive to future employees.
"This effort should tackle the roots of the issue, with organisations increasing their involvement and collaboration with schools, colleges, and universities to support activities such as STEM workshops. It is also crucial for organisations to establish processes that encourage role models to step forward and engage in mentorship with their younger peers.
"To build our strongest resilience, we must draw on perspectives from a diverse pool of talent and encourage future talent today, to tackle tomorrow's problems."