2023 Trends and Predictions for the e-bike Industry
By Lisa Conibear | Global Commercial Director | Zoomo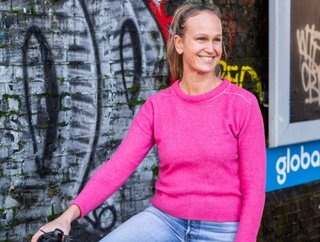 With consequences for procurement, 2023 to be an exciting year for light electric vehicles, which are at the core of safer, more sustainable cities
E-bikes for commercial use will continue to rise and new sectors will realise the benefits
We will continue to see companies move towards e-bikes and cargo bikes for commercial purposes. In the past few years, we have seen some delivery companies dip their toes into the e-bike and cargo bike space - Amazon being a notable front runner.
As fuel prices continue to rise, at the same time as the ever-present threat of a global recession, we will see more companies look for alternative means of moving people and goods around cities, and this will be across a wide array of sectors.
We are currently seeing this appetite beyond just grocery, food, and parcel, with plumbing, real estate and health care companies all expressing interest. They all want to understand how they can integrate e-bikes into their operations.
One example is a plumbing company we're in discussions with. Currently each technician drives a van around London, their vans are typically only 20% full of tools and parts. Many of those tools and parts are often only used as required, they are carried around just in case. We are talking about supplying this company with a fleet of e-bikes, supplemented by a cargo bike which would carry all the tools and parts for a catchment area.
The technician uses an e-bike to move efficiently through the city to their site. When the technician assesses what tools they need, they call the cargo bike who delivers it. These trends are not just confined to the UK. Large and small cities alike are rethinking their urban maintenance and sanitation. We now see LEVs ferrying street cleaners, waste, and cleaning suppliers across small towns in France and big cities in the UK.
These kinds of moves could save businesses of all shapes and sizes thousands per month in insurance, parking fines, time gained and fuel costs. Importantly, moves like this will also have a significant positive impact on our environment.
The most exciting part of this is that we are reimagining the city and returning to what cities used to be about. In the past 40 years we have given up large parts of our cities to cars, and with innovations like LEVs we can think about repurposing streets back to being for people.
With safer streets and cleaner air we are seeing an emergence of people socialising together outside. Cars and vans will also be essential parts of city life, but in 2023 we will see the balance shift faster towards LEVs as more and more industries look for efficiency and cost savings – all of this to the benefit of city dwellers.
Companies will adopt a hybrid model of gig-workers and full-time employees for delivery
Labour continues to be an expensive input, and rightly so! Companies want to make sure that they always have the appropriate level of staff. However, on-demand delivery staff levels are often hard to plan. I believe that we will see more companies adopt a hybrid model of using gig workers and full-time employees.
This allows on-demand delivery companies to meet a 30-minute delivery promise, whilst moving towards profitability. We have seen some exciting partnerships lately where new start-ups are partnering with existing courier companies to provide all in one courier solutions to store that want to run their own delivery operations.
This has existed for a long time in the restaurant space, think Uber Eats or Deliveroo. However now we are also seeing it for stores or businesses that want to start same-day deliveries direct to people's homes.
Microfulfilment centres and e-bikes will become core to meeting consumer expectations
Customers will continue to want home delivery and shorter delivery time frames will become the expectation. In 2020, parcel delivery grew by 32% in the UK and 9% in 2021.
We expect to see a similar trajectory through 2022 and 2023. This means that delivery companies will need to be innovative on how they can handle the increase in volumes and expectations to deliver faster. Microfulfilment centres, e-bikes and cargo bikes, as well as utilising high street stores for online order fulfilment are all strategies that will be pursued.
An exciting innovation will be stores on the high street acting as microfulfilment centres, this will allow brands to more flexibly utilise their real estate footprint to enable same deliveries (and returns!).